NIEZGODA: Sexism, abuse prevails in Greek life
Sexism is not new and is painfully apparent on college campuses through Greek life, sometimes resulting in abuse. 
In response to last semester's allegations of sexual assault at the University of Southern California, the school shared Jan. 21 that they will now be posting security guards at bedroom doors and will restrict students to common areas in a fraternity chapter facility, essentially acting as babysitters for adult men who engage in Greek life.
As it is commonly known, Greek life is an undergraduate, philanthropic consortium of organizations comprised of different chapters across the nation. The Interfraternity Council is the representative of all-male fraternities whereas the National Panhellenic Conference serves as the coordinating body for all-women sororities. Fraternities and sororities strive to promote academic excellence, brotherhood and sisterhood, leadership opportunities and great networking opportunities. 
While there are certainly opportunities to achieve those goals, some chapters have histories tied with incidents of sexism and horrifying hazing experiences, only some of which have come to light.
The overwhelming majority opinion that sorority girls suck, are annoying and fake is a result of sexism within our society.
Sexism against sororities manifests in policies as well, sometimes creating a double standard within Greek life. At a sorority house, members are typically not allowed to have men sleep over or have men as guests past a certain time. They are also not allowed to drink in the sorority house regardless of their age, as the National Panhellenic Conference states. However, they can co-host with fraternities and have alcohol there. They are expected to put on grandiose displays that are Instagram-worthy through big-little reveals, formal and recruitment.
The pressure to be perfect prevails.
The attitude we see toward sororities does not present itself when it comes to fraternities.
Fraternities have very relaxed rules about the chapter house, as they are governed by the Interfraternity council. They often throw frat parties, usually with copious amounts of alcohol, that sorority girls will then attend. Frat parties are reported to feel like a hunting ground for women. Moreover, attending frat parties is the activity of choice for many students on the weekend. 
Sorority girls experience sexism through the majority opinion. This is wrongly attributed because they do not have the legacy of rape culture that fraternities do.
Sexism in Greek life can also manifest into incidents of abuse. A fraternity member is three times more likely to rape a girl than any other classmate. Women in sororities are 74% more likely to experience rape. Fifty-five percent of gang rapes on college campuses between 1980 and 1990 were tied to fraternities. 
In addition to sexist policies and attitudes, much of Greek life is rooted in secrecy dating back to the establishment of the first first fraternity Phi Beta Kappa in 1776. Many initiation practices, traditions and constitutions were rooted in historic practices like Greek philosophy and literature and were kept secret by its members. These practices continued in secrecy, but serve as the transition into hazing, a practice that humiliates, degrades, abuses or endangers a person joining an organization, regardless of their willingness to participate.
Some examples of hazing incidents on college campuses include violent paddling that led girls to go to the hospital at Rutgers University in 2010, being expected to recite chants at the threat of being verbally abused at Penn State University in 2010 and being forced to consume large amounts of alcohol resulting in head trauma and death at Penn State University in 2017. Over 250 deaths have occurred since the 1800s due to hazing-related incidents. 
Violence through hazing is still violence even if it is committed by someone's "sisters."
Hazing is illegal in 44 states, but it persists and thrives in university life. Ninety-five percent of hazing rituals are not reported. This could lead to the belief that a fraternity or sorority may be on the anti-hazing on the outside, but allow their members to endure abuse on the inside. 
Despite Greek life being less prevalent to the Marquette college experience than at other colleges, incidents of abuse still prevail.
Marquette's chapter of Alpha Xi Delta was found in violation of anti-hazing practices in 2017. Three out of seven Marquette fraternities, Triangle, Delta Chi and Sigma Phi Delta were investigated for sexual misconduct in 2014. At the University of Wisconsin-Milwaukee, the Tau Kappa Epsilon fraternity was also investigated in 2014 for supposedly putting "date rape" drugs in several people's drinks at a party.
Not all fraternities and sororities engage in hazing, abuse and sexual exploitation. The main purpose of Greek life is to provide undergraduate students with leadership opportunities, academic achievement, and a place to make friends and long-lasting connections and some chapters stay true to this belief.
However, the chapters that do not follow this belief must be held accountable.
Greek life cannot continue like this. This culture is built on problematic history due to hazing and sexual assault. Brotherhood and sisterhood should not be cultivated due to humiliation and abuse.
Greek life must be reevaluated. To make change, fraternity and sorority members should also be able to talk about these problems; they cannot be silenced by secrecy. 
This story was written by Laura Niezgoda. She can be reached at [email protected]
Leave a Comment
About the Contributor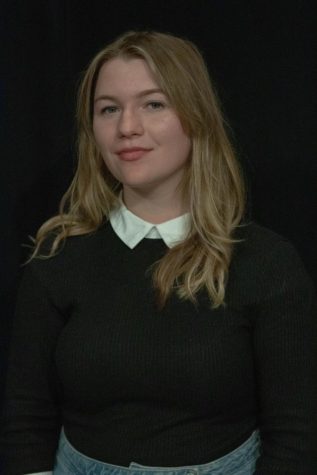 Laura Niezgoda, Assistant Opinions Editor
Laura is the Assistant Opinions Editor at the Wire. She is a junior from Greendale, WI studying communications and criminology & law studies and minoring...