December 22, 2021
After being tired out from going to The Rave the night before, I woke up to a Twitter notification from Lil Durk, with the first two words saying "R.i.p juice."
December 18, 2021
Check out the last Reel Marquette of the semester.
A clear cut passion for stained glass
December 7, 2021
Allie Fritsch, a senior in the College of Communication, has discovered her passion. Creator of coolAFglass,  a stained-glass business, Fritsch said her love for glass and the pieces that she creates pretty much fell into her lap when she was in high school.
December 7, 2021
If you needed something to watch or listen to, we got you covered! Here are the Arts & Entertainment desk's favorite holiday songs and movies.
Students celebrate Hanukkah on campus during classes
December 7, 2021
This year the Jewish Festival of Lights began at sundown Nov. 28 and lasted until sundown Dec. 6.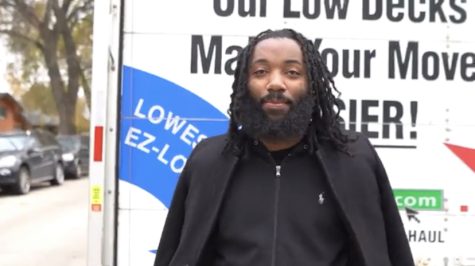 Deonte Tanner: still making a difference after graduation
November 30, 2021
Deonte Tanner, a 2017 graduate of Marquette's College of Communication, is proving that "being the difference" can come in many different ways and can even be showcased years after the end of someone's Marquette journey.