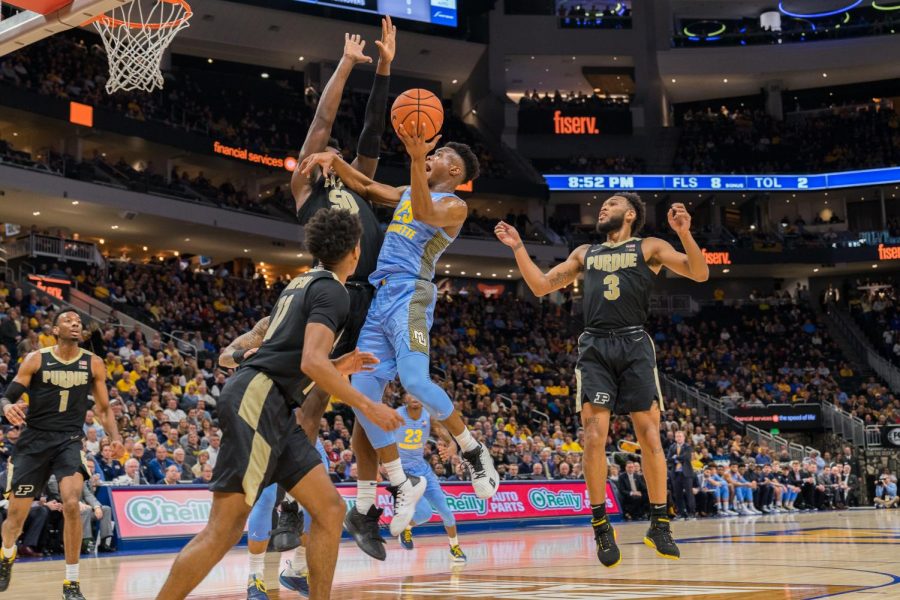 November 13, 2019
Almost anyone glancing at Marquette's first half against Purdue Wednesday would hardly expect a Marquette win. Purdue rebounded half of its missed shots, and Marquette missed...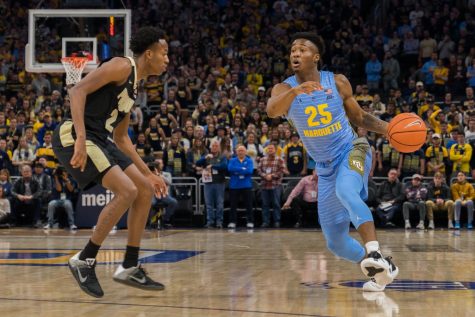 Baseline: Golden Eagles complete comeback against Purdue
November 13, 2019
Local Area Athletes Stay in Brew City
November 13, 2019
Recruiting is typically one of assistant coaches main responsibilities in the program, in addition to some work from the head coach and potentially talent scouts as well.
November 13, 2019
For club baseball, the season spans from tryouts at the start of the fall semester and runs to the end of the spring semester.
November 13, 2019
But for Marquette student athletes, home game days start with a more complicated routine.
November 13, 2019
She says the "family feel" lingered into her decision with where she wanted to play collegiate soccer.