November 13, 2019
Tour guides share their love for the Marquette experience when showing prospective students around campus.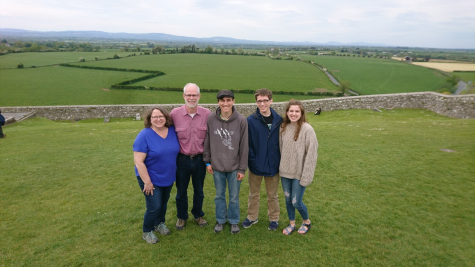 Blue and Gold Runs in the Family
November 13, 2019
The Dysart and Eddinger families are perfect examples of the family ties that exist through Marquette.
A Smile, A Wave and a Friendly Campaign
November 13, 2019
The campaign asks students to just say "what's up" on campus to greet other students, faculty and staff alike, even if they don't know them.
One Goal, One Campus, One Police Department
November 13, 2019
The Marquette University Police Department has a variety of initiatives to keep students safe on campus.
Finding Your Blessing of Place
November 13, 2019
Today, I look up to her as my own role model. She's someone I love to call when I'm at school, her calls usually ending with a witty remark, but often saying goodbye with compelling, personalize advice.
November 13, 2019
According to Wiliam O'Brien, a research analyst and knowledge officer, Marquette has seen tremendous changes to residence hall life since the university's inception.