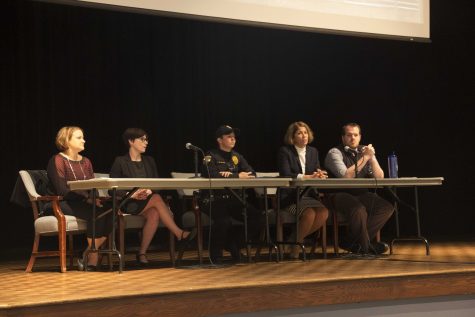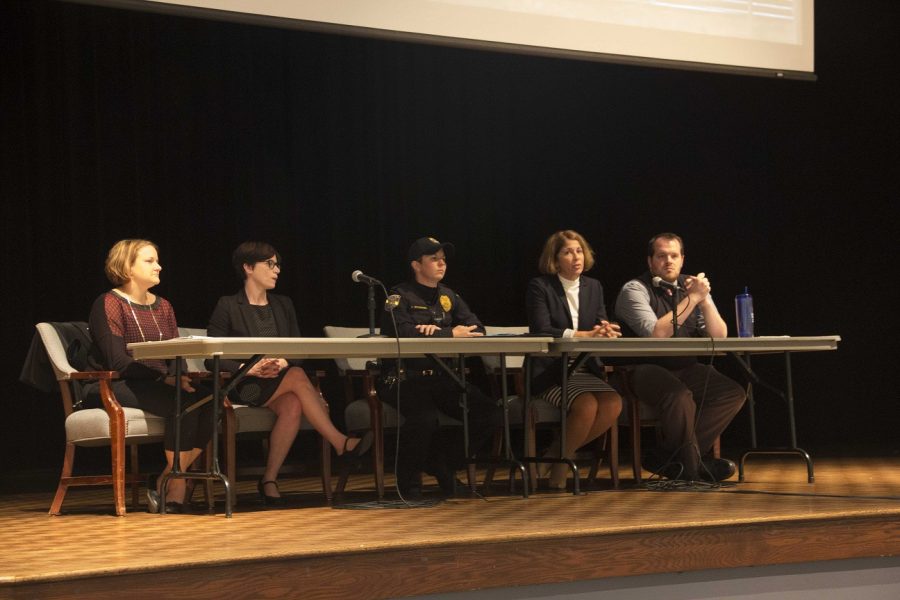 The Center for Gender and Sexualities Studies and Marquette Student Government concluded their Sexual Assault Awareness Month movie series by screening "The Hunting Ground" on Tuesday and having a post-panel discussion about how the movie relates to Marquette.
The 2015 documentary exposes the high numbers of U.S. campus sexual assaults and how some universities fail to handle each incident fairly.
The panel was made up of: Dave Stockton, student conduct director, Christine Harris-Taylor, Marquette's Title IX coordinator, MUPD Lieutenant Jill Weisensel, Jody Jessup-Anger, assistant educational policy and leadership professor and Heather Hlavka, assistant professor of social and cultural studies.
Marquette's Victim Advocate Emily Schumacher-Novak facilitated the discussion. Students first questioned the panel about Marquette's response to sexual assault.
"I am not afraid of the numbers," Harris-Taylor said. She was appointed as Title IX Coordinator last summer. Her opening remarks during the panel encouraged all students to report sexual misconduct.
Taylor explained how Marquette recently changed its sexual assault hearing policy to a civil rights investigation model for when someone reports a sexual assault. It's a method few universities have adopted but is considered best practice.
"I'm hoping that what we've been developing for the past 10 months is the beginning of a culture of reporting," Taylor said.
The film attributes blame to university Greek life, especially fraternities, for the amount of sexual assaults. This spurred students to question panel members about Marquette Greek Life and its role in the issue.
"We will continue working with Marquette's Greek organizations to be leaders in changing the culture surrounding sexual assault," Stockton said.
Stockton said any large male organization on a college campus, not just fraternities, that isn't held accountable for its actions might have an issue with sexual assault.
According to the documentary, the U.S. Department of Education is investigating over 100 U.S. colleges and universities for violating Title IX requirements when handling sexual assaults, including Harvard Law School, the University of North Carolina at Chapel Hill and Vanderbilt University.
Weisensel pointed out that Marquette is not on that list.
"We've made leaps and bounds as an institution in our awareness raising," she said. "We do not discourage students from reporting."
She and Harris-Taylor told students they can find information on Title IX policy and sexual assault statistics in the Annual Security and Fire Safety Report, published in October and emailed to the Marquette community.
All speakers on the panel agreed that it is each student's responsibility to change the culture around campus sexual assault.
Schumacher-Novak ended the discussion by reminding students to be knowledgeable about sexual assault policy, believe victims who have been assaulted and guide them to the correct resources in their healing process.
Sexual Assault Awareness Month will conclude this week with a ribbon tree on display outside Raynor Memorial Libraries, Denim Day today and the Clothesline Project currently on display in the AMU.