Fraternity on probation over hazing allegations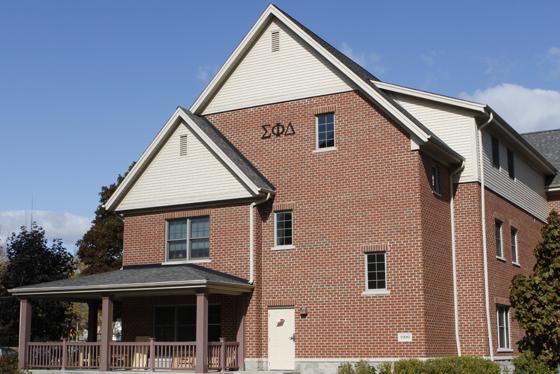 Marquette's Sigma Phi Delta chapter was found liable of hazing and received an academic-year probation and suspension in abeyance, the Office of Student Development confirmed Monday.
Corey Lansing, the director of campus activities and student involvement, provided details on the fraternity's punishments while following up on official warnings issued to Sigma Phi Delta by the Division of Student Affairs in April for hazing and sexual misconduct.
"Sigma Phi Delta went through the university's student organization conduct process this summer for hazing allegations and was found responsible for hazing and is suspended in abeyance and placed on probation until May 15, 2016," Lansing said in an email. "Suspension in abeyance means that the organization would potentially be suspended if they fail to satisfactorily complete any of the outcomes that were given to them."
Probation is a formal notice to a student organization that its behavior is unacceptable, and that the university may take more severe action if inappropriate behavior continues.
As a result of the probation, Sigma Phi Delta will undergo outcomes determined by the Office of Student Development.
"The outcomes were designed to help the chapter grow in a positive direction through membership review, a three-year development plan and new member education and development," Lansing said in an email.
Alix Minden, the grand president of the national Sigma Phi Delta fraternity, said the fraternity is not under investigation for sexual misconduct.
"The understanding is that issue is resolved," Minden said in an email. "There is no evidence that Sigma Phi Delta was involved with the alleged incidents. Additionally, no known charges have ever been filed, no charges are pending, nor is the Marquette Undergraduate chapter of Sigma Phi Delta under further investigation related to these allegations."
In addition, the Triangle and Delta Chi fraternities each received a sexual misconduct warning after sexual assault allegations surfaced in April. The official warnings mean that any violations of either Greek policies or student codes of conduct will result in immediate suspension of all activities, pending the outcomes of an investigation into the incidents. However, Lansing said "no further disciplinary action has been taken" since Triangle and Delta Chi received the warnings.
"The letters that were given to (Triangle, Delta Chi and Sigma Phi Delta) were warning letters of alleged sexual misconduct that were reported to have occurred within the houses of those fraternities," Lansing said in an email. "The letters were not notices of pending investigations."
Keith Edwards, a sexual assault prevention and social justice speaker, will speak on campus Oct. 7. Lansing said Triangle, Interfraternity Council, Panhellenic Association, Marquette Student Government, the Gender and Sexuality Resource Center and the Office of Student Development partnered to bring Edwards to campus.
At the time of publication, there is no information about the fraternity's probation and suspension in abeyance on its website. Sigma Phi Delta was previously placed on probation, along with five other fraternities, through the fall 2012 semester for alcohol-related violations.
Established in 1931, the Eta chapter of Sigma Phi Delta is the oldest fraternity on campus. All of its members are engineering majors.
Correction:  Every writing of "temporary suspension" was changed to "suspension in abeyance" on September 24, 2014 at 12:09 p.m. In addition, a description of what "suspension in abeyance" entails and an updated quote from Alix Minden was added. 
Leave a Comment