Playlist for a rainy day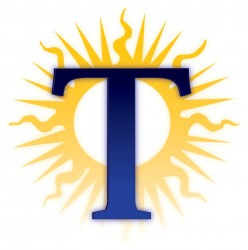 Rainy walks to and from classes don't have to be a sopping dreary commute. Embrace the April showers with the help of an umbrella, some boots and this rainy day playlist.
Yiruma is like the Willy Wonka of piano players and composition. Famous for his classical piano melodies, this song resembles the natural sounds of rain gracefully caressing the earth. Yiruma's "Kiss the Rain" is a reminder of the beauty that comes with rainy days, even though most prefer the sun's welcome warmth.
"Raindrops Keep Fallin' On My Head" by B.J. Thomas
This 1969 hit is a classic go-to for rainy days. It makes the wet sensation of having a raindrop hit you on the head actually seem pleasant. But B.J. Thomas' number one single isn't just catchy; it also won the Academy Award for Best Original Song in 1969 for "Butch Cassidy and the Sundance Kid."
Although this song is not about rain or water in any form, it has a calming melody and vibe that can lull exhausted students to sleep, just like the relaxing sound of the rain hitting the ground. Instead of focusing on the drama of getting caught in a storm, "Matilda" captures the cozy side of rainy days.
"Welcome Home" by Radical Face
The sound of the chimes flailing in the wind in the intro of this 2011 single gives listeners a rainy mental image most fear to see while looking out the window. Yet, even with the blustery atmosphere, the song incorporates a fast-paced beat to inspire the inner child in all of us to splash around in rain puddles.
"Rivers and Roads" by The Head and the Heart
Like a storm, this song starts off with couple of raindrops gently falling from the sky. Then, it gradually builds momentum as more rain and wind join the swelling music. By the time it's over, the folk rock hit creates a storm worth dancing in the rain for.
"C'mon: by Panic! at the Disco & fun. 
Rain pounding uncontrollably on windows can make students less inclined to trek through the elements just to get to a 50-minute lecture. However, this bubbly tune — a 2011 split single with Panic! at the Disco and fun. — brings the sun to a rather gloomy day. It seems to say, "C'mon, go to class! It's gonna be a great day."
Leave a Comment