3 fraternities facing sexual misconduct allegations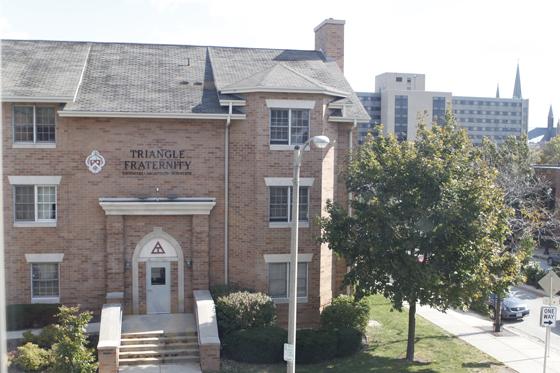 Three Marquette fraternities are under investigation for alleged sexual misconduct and hazing incidents and were issued official warnings by the Division of Student Affairs April 9.
Each incident was immediately reported to Department of Public Safety and Milwaukee Police Department, and the investigations are ongoing.
Marya Leatherwood, assistant vice president for student affairs, said in an email that the chapters of Triangle, Delta Chi and Sigma Phi Delta were issued warnings for sexual misconduct, with Sigma Phi Delta also receiving a warning for hazing.
The official warnings mean that any violations of either Greek policies or student codes of conduct will result in immediate suspension of all activities, pending the outcomes of an investigation into the incidents.
"We expect all of our students to uphold Marquette's Catholic and Jesuit values and to contribute to a safe and respectful environment," Leatherwood said in the email. "We take any allegation of misconduct extremely seriously."
Student affairs will also investigate any individual involved in the incidents via a student conduct process when there is enough information to do so.
Leave a Comment