REISNER: Trying out for men's basketball provided challenging, unique experience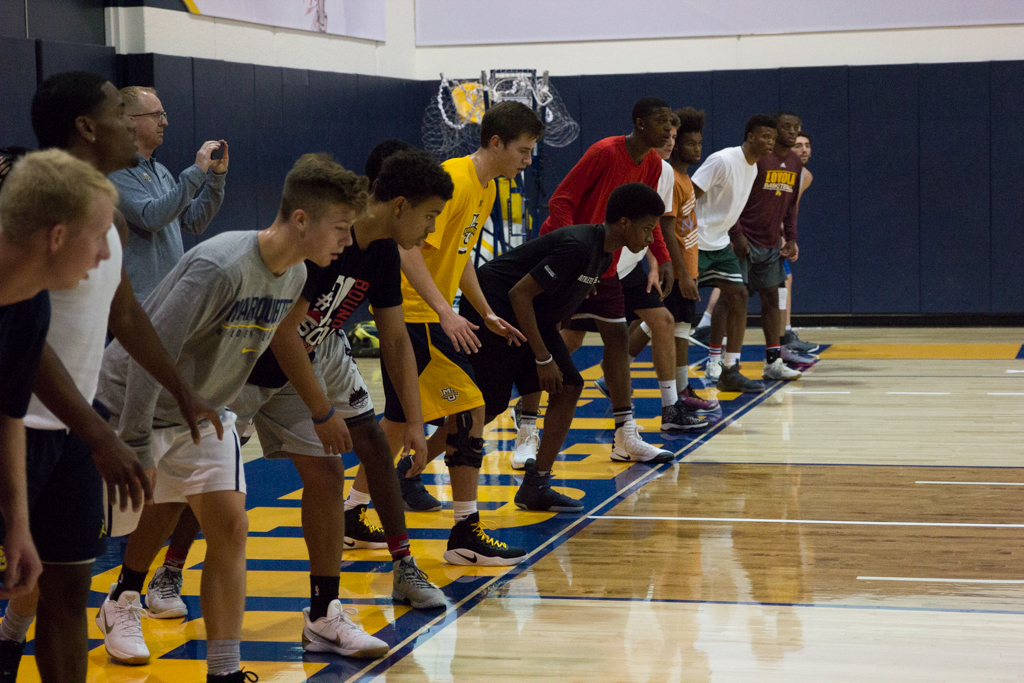 Only one percent of high school basketball players go on to compete at the Division I level, according to the NCAA. I tried to be one of them last week.
I first learned of the opportunity to walk onto the men's basketball team via a flyer at the Helfaer Recreation Center. For a basketball fanatic like me, someone who has played practically since I could walk, it was too good to pass up. I submitted the required two-page essay on what it would mean to be a walk-on and waited.
About three weeks went by until the tryout finally came. Fifteen people, myself included, showed up. The odds were not in my favor.
Upon arriving at the Al McGuire Center 30 minutes early – as a good walk-on should – I was directed to the Kasten gym. There were already eight people there warming up. When college students show up early, you know it's important.
After lacing up and getting loose, the tryout began. Associate head coach Brett Nelson gathered us all into a huddle, gave us a few instructions, then broke us up into two groups.
We ran a simple drill called "perfect layups" to begin the tryout, which only requires focus, composure and teamwork. We needed to make a certain number of consecutive layups as a team without committing any mental errors such as a bad cut, lazy pass or not sprinting back. Unfortunately, we didn't complete the drill within the allocated period of time, causing Nelson to shout the words every participant dreaded hearing.
"Get on the line."
It was reminiscent of my days at Brookfield Central High School, where practices would usually start the exact same way. I wasn't nostalgic for it.
Several sprints later, we conducted some full court layup and outlet pass drills while the coaches evaluated our conditioning and ability to listen. The intensity of those moments was something to behold. It is as close to a game speed environment as it gets, and the pressure of making the team takes the place of a hostile crowd.
Following the drills, we were divided into teams for about 20 minutes of scrimmaging. It was a test of physical and mental fortitude to see who is still able to play after 40 minutes of hard conditioning before concluding with "pressure free throws," a drill many high school basketball players know well.
Each player steps up to shoot one free throw. If the player makes it, nothing happens. If the player misses, the whole team runs. The majority of us were able to step up and knock our free throw down, which ended the tryouts on a positive note.
The toughest part of doing these drills was the conditioning aspect. It is not something you can really simulate on your own, especially after being out of high school basketball for over a year.
Whatever the result may be, it was the experience of a lifetime. There was a lot to gain and nothing to lose. If nothing else, I at least gained the ability to tell one of the coolest college stories around.