Wojo, staff's pitch to five-star recruit Hagans comes up short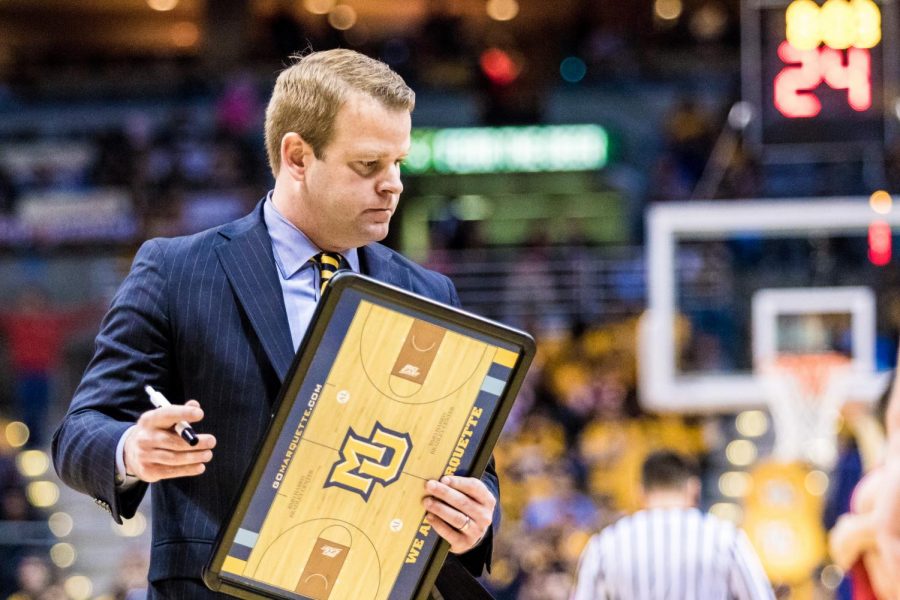 Steve Wojciechowski and his staff came up short in their recruitment of five-star point guard Ashton Hagans, the consensus top-20 point guard out of Covington, Georgia.
Despite that, they went in with a sales pitch that resonated with the Hagans family: the entire coaching staff had run offenses before.
"(Wojo) is a point guard," Ashton Hagans' father, Marvin Hagans, said. "You know how that goes."
Since all three coaches on Marquette's staff ran the point in college, they emphasized how the people within the program can help Ashton Hagans become a better decision-maker. Wojo ran the point at Duke from 1994-'98, while associate head coaches Brett Nelson and Stan Johnson did the same at Florida and Southern Utah, respectively.
He's not only using his Duke point guard days. He's using his whole staff's (experience as) point guards," Marvin Hagans said.
Wojo's staff of former point guards applied a full-court press on getting Ashton Hagans to come to Milwaukee. While most programs would send just one or two coaches to a target's game, Wojo brought his entire staff at the end of February. It was a similar technique to the one Wojo employed with freshman Joey Hauser last summer and Kansas commit Quentin Grimes last fall. The effort impressed the Hagans family, although it was not enough at the end.
"It's big time," Marvin Hagans said. "That means he's really interested in you."
A litany of schools had contacted Hagans since he de-committed from University of Georgia in February. Marvin Hagans mentioned Marquette, Georgia Tech, Georgia, Ole Miss, Auburn, Kentucky and South Carolina as programs that had been heavily pursuing his son in the weeks leading up to his commitment. New Georgia head coach Tom Crean also reached out since taking over the Bulldogs last month. Marvin Hagans said the former Marquette coach used NBA players Dwyane Wade, Jimmy Butler and Victor Oladipo as examples of how he's developed players.
Marvin said he handled a lot of the noise during his son's recruitment to allow Ashton to remain "just a kid" as much as possible.
"He's learned to get away from (the attention)," Marvin Hagans said. "Most of the time, he's saying, 'Just talk to my dad.'"
Class of 2019 power forward and Marquette target CJ Felder is well aware of what Marquette is missing out on after playing with Hagans in summer travel basketball.
"He knows exactly what he's doing when he's on the court," Felder said. "His IQ is way higher than everybody else that's on the court. He sees things before it happens."
The Golden Eagles offered Felder on the first day they could call him last summer and have remained a front-runner for the top 150 recruit's services ever since.
"Clemson and Marquette and Virginia Tech are the main ones making a big push," Felder said.
While Hagans decided on a school before the end of the school year, Felder said he's planning to make a decision "a couple months" after the upcoming AAU season.