Connolly, Ehlert create defensive unit for MLAX
Hang on for a minute...we're trying to find some more stories you might like.
Junior defender Nick Grill gets a lot of attention for his part in Marquette men's lacrosse's defense, but there are two overlooked veterans: seniors Brendon Connolly and Jackson Ehlert.
Connolly made the move from long-stick midfielder to defense a few years ago, so he brings plenty of versatility to the Marquette defense.  
"(My versatility) adds a whole new perspective," Connolly said. "It was a tough transition, but Nick and Ehlert really helped because they taught me the ropes." 
The 6-foot-3 senior from Towson, Maryland, saw some minutes in his first two years before having a breakout year in 2018. He started all 14 games and led the squad with 17 caused turnovers. 
"(Connolly) is such a steady performer," Amplo said. "He knows the game really well." 
Amplo said Connolly can run the field, play transitions, pick up ground balls and make plays that many defenders cannot. 
"He brings calmness," Ehlert said. "He never gets too high or too low."  
Despite their similarities in positions, Ehlert is the opposite personality of the reserved Connolly.  
Ehlert started his collegiate journey playing for the Community College of Baltimore County-Essex. He transferred to Marquette his sophomore year and elevated his style of play to the next level.
"From the day (Ehlert) has been on campus, he's been a really valuable player for us," Amplo said.
Amplo said his personality is the same on and off the field. His teammates and coaches described him as goofy, confident and aggressive.
"Jackson is an unbelievable cover guy," Connolly said. "He works harder than probably anyone I know, and he just loves to get after it." 
Ehlert said his adjustment from CCBC-Essex was smooth and simple, taking on a leadership role ever since getting to Marquette.
"As a senior, I'm going to try to set good examples by doing the right thing at all times no matter what the situation is," Ehlert said. 
Connolly, Ehlert and Grill create a defensive unit that is fast, physical and polished. They credit their successes to their coach, who is a former defenseman.
"You can tell he definitely 'rides the D bus,'" Ehlert said. "He wants Marquette to be known for defense." 
Amplo's not afraid to admit he enjoys coaching defense more than offense. It helps when he has players like Connolly and Ehlert.
"Those guys have seen everything that college lacrosse can throw at you," Amplo said. "They put a lot of pressure on themselves, and they have high expectations."

About the Writer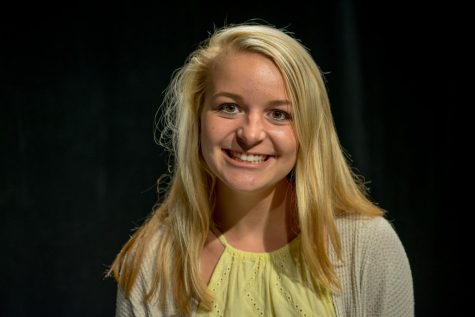 Aimee Galaszewski, Assistant Sports Producer
Aimee Galaszewski is an assistant sports producer for the Marquette Wire. She is a sophomore from Greenfield, Wisconsin, majoring in journalism and minoring...