Alvaro Verdu competes at Oracle ITA Masters
A first occurred this weekend for the Marquette men's tennis program: 2,096 miles away, senior Alvaro Verdu competed in one of the most respected collegiate tournaments.
Hosted by Pepperdine University and the Malibu Racquet Club, the Oracle ITA Masters tournament that Verdu played in is comprised of a 32-player singles and doubles draws for both men and women.
"It's very prestigious," head coach Steve Rodecap said. "It's one of the biggest fall tournaments that there is in college tennis."
Every Division I conference is represented, as invitations only go to the top players in the country. The singles champion of this tournament has an automatic berth into the 2018 Oracle ITA National Fall Championships Nov. 7-11 in Surprise, Arizona.
"It's very selective on who gets in," Rodecap said. "So if you're a player of the year in a conference and you're returning, you get a wild card in."
Verdu is the first Marquette player to have been selected to play at this tournament after winning BIG EAST Player of the Year.
"It was pretty fascinating that I get to go to one of the main events in the country," Verdu said. "I was pretty excited … I clinched the last point for the BIG EAST Tournament, so I was kind of expecting it, but you never actually realize you're BIG EAST Player of the Year until you get it."
Leading his team to its first-ever BIG EAST Championship, Verdu finished his junior campaign 11-8 in singles with an overall record of 13-8. He played all but one match with then-sophomore Brett Meyers. Rodecap said he knew there was only one person who could join Verdu in Malibu.
"It was the first time we've ever had a player in this event, so I felt like it was important that I brought him," Rodecap said.
Verdu had a tough draw, playing No. 2 seed Daniel Cukierman from the University of Southern California in the first round. Rodecap said the 24-year-old sophomore is the best player from USC. Cukierman finished as No. 62 in the nation in singles last season and went 16-5 in dual-match singles play.
Cukierman won in straight sets (6-1, 6-1), forcing Verdu to the consolation bracket. In the backdraw, Verdu took on No. 18 seeded Zdenek Derkas from Fresno State and lost again in straight sets.
"He had a lot of chances in the second set, and he just couldn't get over the hump and do anything when he had little holes or openings in the match," Rodecap said. "He couldn't break through it."
Despite losing two consecutive matches, this tournament was both a learning experience and an opportunity for Verdu to play matches against the top players in Division I tennis.
"I just wanted to enjoy the moment, embrace it (and) try to do as good as possible," Verdu said. "I didn't play as well as I wanted to … but still, it was a great experience. I got to play against some of the best guys in the country (and) practice with them."
Rodecap said he knew it would be a challenge, but that the experience only prepares Verdu better for dual-match season.
"It was more a reward for his efforts last year," Rodecap said. "There were opportunities here, and we just weren't able to take advantage of the opportunities, but it was a great event for us to be in and for him to have the experience to come out here and play."
The competition was fierce throughout the tournament, as Verdu was ranked 31 out of 32 men.
"The best players in the country are the ones who get the at-large bids," Rodecap said.
The players who attended the Oracle ITA Masters had a rigorous three-day schedule with up to 12 hours of tennis followed by banquet-style dinners each night. Wednesday was the ITA Welcome Dinner at Maggiano's Little Italy, and Friday Rodecap and Verdu attended the "Friday Night Live" party hosted by Oracle at the Malibu Racquet Club.
To cap off the weekend, there were Oracle Networking Brunches with Tracy Austin at The Canyon on Saturday and Sunday morning.
"They do a really good job of the hospitality aspect of it," Rodecap said. "Pepperdine's a beautiful school and the facilities are really nice, so it was a good experience and it's a start for Al (Verdu) … He'll play better tennis as the year progresses."
With some new additions to the roster combined with talented returners, Verdu said this year has an increased emphasis on the team's doubles game.
"We know we have a great team this year, so we're trying to push guys to get better in doubles because doubles is pretty important in college tennis," Verdu said. "So I'm working on my serve, my returns and my volleys."
After losing Scott Christian to graduation last year, Verdu's goal for his final year wearing blue and gold is clear: step into that leadership role.
"We lost a great leader in Scott Christian last year," Rodecap said. "I know that Al (Verdu) and other guys, too, want to step up and make sure that they're leading by example and doing the right things and trying to get us back to where we want to be."
About the Contributor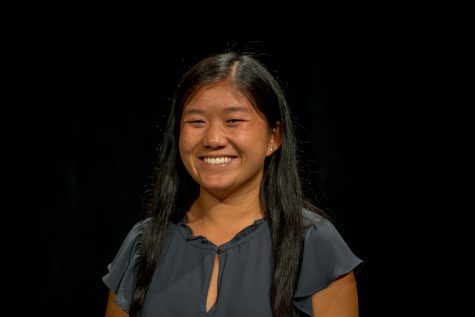 Zoe Comerford, Executive Sports Editor
Zoe Comerford is the Executive Sports Editor for the Marquette Wire. She is a senior from Naperville, Illinois, majoring in Journalism and Digital Media...