Men's tennis slated against Fighting Illini in first round of NCAA Championships
The Golden Eagles (17-6) will face off against No. 8 Illinois (21-7) in Urbana, Illinois, on May 12 at 3 p.m. in the opening round of the NCAA Championships.
"(The NCAA Championships bid) is a great thing for Marquette, Marquette University, Marquette Athletics," assistant coach Jud Shaufler said. "I feel real happy for Coach Rodecap. I know this is really meaningful to him … It's a great feeling."
Unlike Marquette, this is not Illinois' first time to this stage. This year will be their 23rd NCAA Championships appearance. The Fighting Illini won an NCAA title in 2003 and have not missed the NCAA Championships since 1995. Illinois has not lost in the first round since 1998.
This season, six of Illinois' seven losses this year came to teams in the ranked in the ITA top 10.
"They're good. There's no question about it," Shaufler said. "They've had sustained excellence for many years. It's a great challenge (and) a great opportunity for our program."
Verdu said he believes the team needs to kick on the reset button and embrace the grind of the NCAA Championships. Their hard work has finally paid off. "It's our first time, just enjoy it, play as well as we can," Verdu said. "Maybe we'll shock the world, who knows."
Shaufler said the team needs to practice for its first appearance in the tournament the same way it has practiced all year.
"This will be a little bit new for us, but the goal is to practice hard and prepare hard," Shaufler said. "At the end of the day, you have to embrace that part of it because you don't know how the end result's going to be."
Head coach Steve Rodecap could not watch the selection show with his team since he was still in Indianapolis as part of the selection committee.
"This is a tremendous moment for our program and our staff is extremely proud of the work our team has put in this season," Rodecap told GoMarquette.com.
The May 12 matchup will be Marquette's first match against Illinois in program history.
Leave a Comment
About the Contributor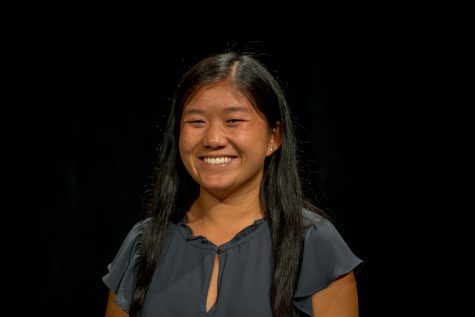 Zoe Comerford, Executive Sports Editor
Zoe Comerford is the Executive Sports Editor for the Marquette Wire. She is a senior from Naperville, Illinois, majoring in Journalism and Digital Media...