Men's tennis prepares for Redbird, Gopher invitationals
Marquette men's tennis is preparing for a competitive weekend as about half of the team travels to Minneapolis, Minnesota, for the Minnesota Gopher Invite, while the remaining players head to Normal, Illinois, for the Redbird Invitational.
Although the lineup heading to the Redbird Invitational next weekend is not set yet, five players will be heading to the Minnesota Gopher Invite: freshman Fran San Andres, sophomore Luis Heredia Gomez, juniors Luke Smrek and Brett Meyers and senior Greg Anderson.
"The Minnesota tournament is going to be a pretty strong event," head coach Steve Rodecap said. "We want to try to give some of our returning guys that played pretty high in the lineup a shot at that event."
The Redbird Invitational will be used as a chance to help less experienced players improve.
"We need to see guys making improvements every weekend when we go out there in the fall," Rodecap said. "Our time in the competitive realm is so short in the fall that they don't get as many opportunities in."
The men's tennis program finished its fall 2017 campaign at the Redbird Invitational against Illinois State University, Eastern Illinois University and Butler.
"Those guys that are going down there we feel need to get some extra matches in, some match play in," Rodecap said. "It's an important event regardless of the stature. It's all a part of the process in their development."
Marquette is coming off a successful tournament last weekend. Eight players represented the Golden Eagles in the Intercollegiate Tennis Association's Midwest Regional. Most notably, Heredia Gomez defeated opponents from Chicago State, Notre Dame and Michigan State in the qualifying round to earn a spot in the main draw. He then fell in the first round to Northern Illinois freshman David Pata 6-3 and 7-6.
"(Heredia Gomez) had high expectations for him(self)," Rodecap said. "He had three matches before he went into the main draw. By the time he got into the main draw, he was a little bit more mentally fatigued."
Heredia Gomez and Smrek earned doubles victories against Youngstown State and the University of Wisconsin-Madison. In the quarterfinals, the duo fell 8-5 to Peter Kuszynski and Jack Randall from Western Michigan.
"They played some really good tennis," Rodecap said. "Both those guys have made a huge jump with their level of play in doubles. … When those guys are clicking on all cylinders, they're hard to beat."
Nine of the 11 players on Rodecap's squad are returners. He said Meyers, Heredia Gomez and Smrek have stood out to him as the most improved from last spring.
"You have to be able to maintain that progress," Rodecap said. "You can't dip back down and shield that. All three of them can potentially have really good seasons for us."
Rodecap said Anderson has not been on his game recently but believes the senior will find his groove soon.
"He always tries to find ways to win matches even when he isn't striking the best tennis ball or playing the best tennis," Rodecap said. "He can put that aside and make it about competing. Once we get him clicking on all cylinders, I'll feel better about things."
Unlike last year, Marquette will not end the season after this weekend. Rodecap added the Texas Fall Invitational Nov. 9-11 to have one more opportunity in the fall to play against high-level competition.
"The longer we can keep them playing under our watch is important," Rodecap said. "I'm hoping the Texas tournament is one where they can go play a lot of matches."
About the Contributor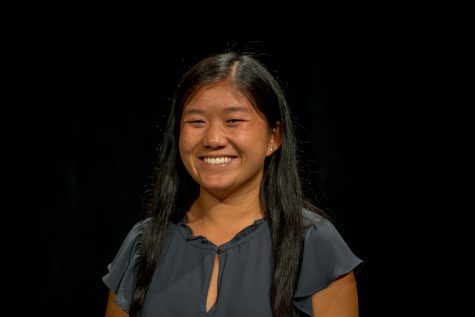 Zoe Comerford, Executive Sports Editor
Zoe Comerford is the Executive Sports Editor for the Marquette Wire. She is a senior from Naperville, Illinois, majoring in Journalism and Digital Media...