Men's tennis trio struggles to advance in Milwaukee Tennis Classic
With the 43rd annual Milwaukee Tennis Classic final held at the Al McGuire Center Sunday, Marquette men's tennis had pressure to perform well at the Town Club through the first couple days of the tournament. However, the three Golden Eagles participating did not rise to the occasion.
For the first time in MTC tournament history, the Sunday championship matches were at the Al McGuire Center. The matches include men and women's singles and doubles as well as mixed doubles and the junior/adult doubles tournament. Rodecap said the MTC tried to have the final day at the Al McGuire Center last year, but the schedules did not align until this year.
Junior Brett Meyers, sophomore Luis Heredia Gomez and freshman Fran San Andres all competed at the MTC this past weekend in their first opportunities to play this season.
The event's incentive is simple: The winner receives a wild card into the main draw of the Oracle Intercollegiate Tennis Association Fall Championship.
Marquette did not start out with a strong showing Thursday in singles. In the Round of 64, all three Golden Eagles lost. Heredia Gomez lost to No. 5 seed Alexandre Ribeiro from Virginia Tech, San Andres lost to Piotr Smietana from the University of Iowa and Meyers lost to No. 13 seed Sean Hill from Brigham Young University.
"They had not a great opening day," head coach Steve Rodecap said. "We had really tough draws and (we) lost some close (third set) matches on that first day."
In doubles, Meyers was paired with sophomore Paul Barretto from University of California, Berkeley. The duo defeated seniors Marino Alpeza and Josip Krstanovic from the University of Minnesota 7-6 in the first round before losing in the second round.
Marquette had better success in the consolation brackets, as San Andres bounced back to beat sophomore Fletcher Scott from University of Illinois in the back draw.
Meanwhile, Meyers and Heredia Gomez didn't have the same result as San Andres. Freshman Alex Jochim from Indiana University-Purdue University Indianapolis defeated Meyers. Heredia Gomez fell to Meyers' doubles partner Barretto in the consolation first round.
Leave a Comment
About the Contributor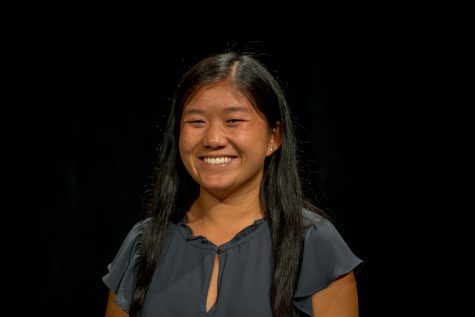 Zoe Comerford, Executive Sports Editor
Zoe Comerford is the Executive Sports Editor for the Marquette Wire. She is a senior from Naperville, Illinois, majoring in Journalism and Digital Media...