Tennis programs victorious in BIG EAST openers
Over the weekend, Marquette tennis saw both the men's and women's tennis teams dominate in match play against Creighton.
The men's team, who played Creighton on Saturday, used an early lead in doubles play to help the Golden Eagles get the advantage, according to head coach, Steve Rodecap.
The strong start can be credited to first-year Will Tennison and senior Brandon Shanklin's 6-2 win, along with senior Brett Meyers and sophomore Fran San Andres' 7-5 win. Junior Luis Heredia Gomez and senior Luke Smrek also played the doubles match together, but the game went unfinished.
"We knew what we were up against when they came to our building," Rodecap said. "They are a good team and it is a competitive team like that where you have to be better when playing with a lead and that is something that we have to get better at."
In singles play, Smrek, Heredia-Gomez, Meyers, and first-year Stefan Dragovic all secured the win for the Golden Eagles. Creighton was able to get a couple of singles wins under their belt as Shanklin lost 7-6, 2-6, 1-0 and San Andres 6-4, 6-4.
With the win over Creighton, Rodecap still saw room for improvement
"We had some good performances out there, we got to four really quick," Rodecap said. "We have to handle the emotional parts of the matches a little bit better if we want to be the team that I think we are capable of being."
The women's team also prevailed over the weekend in a BIG EAST matchup against Creighton and against Western Michigan.
Similar to the men's team, the women sealed the early point thanks to the senior Milica Novakovic and sophomore Giulia Turconi's 6-3 win, as well as, senior Lesley Foe and first-year Tiana Windbuchler's 6-2 win.
The Golden Eagles eventually capped off the Saturday morning by dominating the singles round, winning five of the six matches.
The women were back in action the next day against Western Michigan and picked up where they left off from Saturday. Again, MU won the doubles point and secured the win with singles wins.
The victory helped put an end to the Mustangs' three-game winning streak.
Both teams return home this weekend with the women playing DePaul Thursday at 5 p.m. and the men facing Xavier Saturday at. 6 p.m.
Leave a Comment
About the Contributor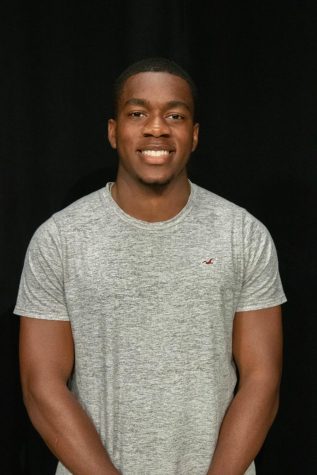 Andrew Amouzou, Executive Director
Andrew is the Executive Director of the Wire. He is a senior from Schaumburg, IL studying journalism and minoring in digital media.

In his free time,...