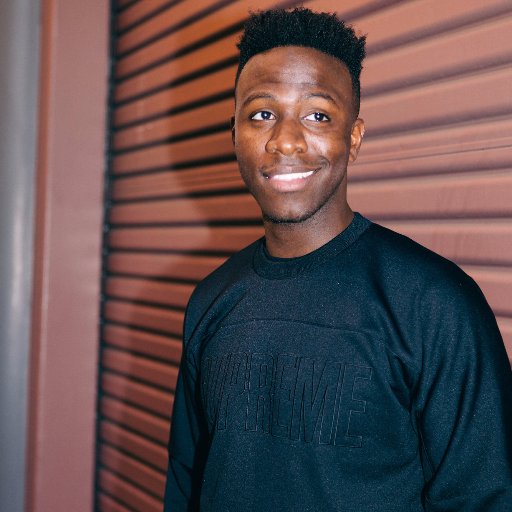 Podcast by Ian Schrank
Stand-up comedian Opey Olagbaju was always drawn to the simplicity of comedy.
"For sure, something that attracted me to comedy was just how people could paint a picture, and everybody got it. I thought was an amazing thing," Olagbaju said. "That people could, through words and a little bit of physical movement, I could totally get what you were saying. And that amount of communication, I thought, was just powerful and a beautiful thing."
Now in his fourth year of doing stand-up comedy, Olagbaju is already touring around the country, performing at colleges and other venues. However, even with advanced progress for his age and experience level, he said that the process hasn't always come easy to him.
"I feel like comedy is always hard," Olagbaju said. "I think writing is the hardest part. Working on a joke, trying to make it funny, is always going to be hard."
He said that he believes comics have certain strengths and weaknesses when they first start out with comedy.
"I feel like every comic, when you start off, you're either really good at writing, or you're really good at physicality, or you're really good at stage presence," Olagbaju said. "I feel like my stage presence was fine when I started, but my writing sucked."
Therefore, Olagbaju said he has made a point to work on his writing ability, as he has become more experienced.
"I try to wake up and start writing jokes based off current events that will never see the light of day," Olagbaju said. "That's just more of an exercise."
After this warm-up routine, he moves to topics he's passionate about and writes jokes that could turn into actual material, or he will tweak jokes he's already working on.
Olagbaju said that what he decides to write about varies.
"I'm Nigerian, so I'll talk about my experience as an immigrant in this country,"Olagbaju said.
He said that he wanted to stand out from other immigrant comedians who have spoken about their experiences on stage.
"It's all about chasing thoughts," he said.
Olagbaju said that one of the most important things up and coming comedians should remember is to stay true to themselves.
"Don't compare yourself to anybody. I've been doing comedy four and a half years, and I'm already touring, which is an anomaly,"Olagbaju said. Not to gas myself up or anything, but I know people who have been doing comedy for seven years or ten years who don't go out like I do. And it's just because I was able to cultivate something quickly, and that doesn't mean anything."
He said that a career in comedy is a marathon, not a sprint. He also said aspiring comedians should write and perform as much as possible, while also continuing to love comedy.
"You have to love this thing, cause it's brutal,"Olagbaju said. "If you don't love comedy, you're just punishing yourself. So if you love it, pursue it with everything you've got. Write everyday, do anything you can do try and get better, and don't care what anybody else thinks."
With impressive progress through just four and a half years, Olagbaju hopes to continue his development as a comic and see where his talent can take him.
He will be performing at the Weasler Auditorium on Saturday, September 23rd.