PATEL: Finding fine lines in comedy
The purpose of comedy is to make people laugh, but there needs to be a line when it comes to insulting people about their identities.
While people may remember the talent recognized and the awards given out at the 2022 Academy Awards, most likely the biggest thing people will remember is Will Smith slapping Chris Rock in the face.
Rock made a joke about his wife Jada Pinkett Smith, saying, "Jada, I love you. G.I. Jane 2, can't wait to see you." The joke was in reference to the movie "G.I Jane," where women joining the Navy try to improve gender neutrality. One way they did this was by shaving their heads. 
The joke may have been harmless if Pinkett Smith hadn't been public about her journey with alopecia, an autoimmune disorder causing hair to fall out from a young age, since 2018. She decided to shave her head in 2021 so she could spread awareness about her experience with the illness. 
Smith apologized to the academy in his acceptance speech for Best Actor for his role in "King Richard," and publicly apologized to Rock after the incident. Recently, Smith chose to resign from the academy altogether. While Smith can still attend the awards ceremony in the future and still be nominated, he is no longer on the committee that votes for the winners.
While Smith is at fault for assaulting Rock, Rock also needs to be held accountable for his actions. There needs to be a line drawn on how far comedy can go and insulting someone's body is definitely crossing it.
Another example of comedy that should be off limits is making racist jokes. Amy Schumer came under fire in 2015 for being racist towards Hispanic people by insinuating they are rapists by saying, "I used to date Hispanic guys, but now I prefer consensual." While Schumer publicly apologized, it doesn't take away from the fact that her joke crossed several lines by being racist perpetuating inappropriate stereotyping. 
Late night talk show hosts have also been accused of making jokes that harm others based on their identities.
A skit from 2000 of Jimmy Fallon doing blackface as he portrayed Rock and stereotyped him as a crack addict resurfaced in 2020. 
Similarly, Jimmy Kimmel was called out for making a homophobic joke in a 2018 tweet amid his online feud with talk show host Sean Hannity. He made a sexual reference that in turn was negatively met by a lot of people part of the LGBTQ community. 
Both talk show hosts have since apologized and owned up to their actions but it doesn't take away from the fact that their inappropriate use of comedy may have deeply affected a large group of individuals. 
Sexism should also have no place in comedy. Women are usually targeted in these sexist jokes. Kevin Hart was called out in 2018 for being sexist towards women, using negatively stereotypes for women and label them derogatory terms and calling them "crazy." 
Louis C.K. is another example. Much of comedy is geared towards women and he often jokes about masturbating in front of women and rape whistles. This is deeply inappropriate given his history with sexual misconduct.
Harmful and offensive jokes have also cost some comedians their careers. For example, comedian Adrien Brody was asked to leave  Saturday Night Live after going off script and portraying a skit that was racially offensive and appropriated Jamaican culture. 
Comedians should look to their peers to find ways to still be funny but not make homophobic, racist or sexist jokes. 
Take John Mulaney for example. He does stand-up comedy and chooses not to pick on other people. Instead, his comedy sheds light on his personal struggles with cocaine and drinking addiction in the past and his time spent at rehab.
Ali Wong is another comedian who doesn't make digs at others for who they are, and doesn't use insensitive language. If she makes jokes about culture, it is her own.
Comedian Katt Williams also said in an interview that he doesn't make jokes about other peoples' identities.
A joke is meant to allow people to leave the room laughing, or even create a space to talk about important and serious topics that may be uncomfortable. Not ashamed about things they cannot control about themselves.  
This story was written by Krisha Patel. She can be reached at [email protected]
Leave a Comment
About the Contributor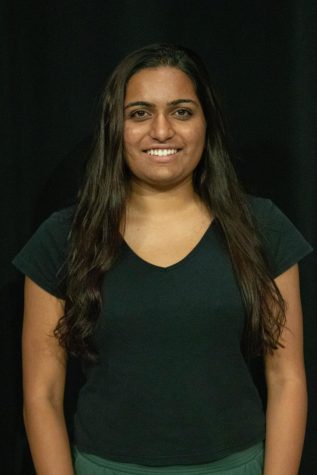 Krisha Patel, Opinions Columnist
Krisha is an Opinions Columnist at the Wire. She is a senior from Elk Grove Village, IL studying nursing and minoring in Spanish.

A fun fact about Krisha...