Style Sunday: Culottes
Culottes have been gaining momentum as a trend — and it's not surprising.
Clothing that isn't form-fitting has been all the rage lately. Culottes are just following the path the fashion world is set on.
Culottes are past knee-length trousers cut to be breathable and skirt-like. They are versatile and can be worn in various situations. The long length and skirt-like appearance can make them appropriate for more conservative occasions.
On the other hand, the flowiness makes culottes perfect for a casual day out. It all depends on how they're styled. What is worn with the culottes really sets the tone for the outfit.
In this particular instance, my outfit is leaning towards the more casual side. The holey crochet top and choker gives the look a more low-key feeling. Contrasting textures of the crochet, velvet heels and the culotte pants add dimension to the outfit, while the wine color of the culottes adds a splash of color to the outfit. This shade of burgundy has a calm, feminine feel to it.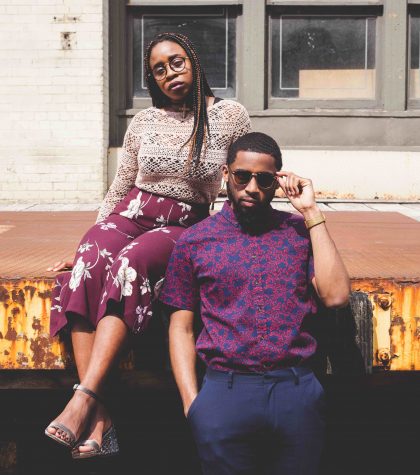 Paired with equally tranquil colors, all the pieces of the ensemble work together perfectly.
Styling culottes is pretty simple. It is all about experimentation because they can work with a lot of things. I prefer to tuck in my shirt, but there are a lot of situations where tucking in may not work.
At the end of the day, fashion is about how you carry yourself. If you walk around with confidence in your look, your outfit will always work.
About This Look:
Choker from ReModel – Milwaukee
Crochet top from thrift shop
Culotte pants from LC by Lauren Conrad
Heels from Akira – Chicago
Leave a Comment