GROSS: O-Max will be an X-Factor for Marquette's NCAA Tournament run
The Marquette men's basketball team is back in the NCAA tournament for the second season in a row.
Now as a No. 2 seed in this year's Field of 68, certain expectations come with the territory, from me included, for this team to make a deep run into March.
While some would look to Tyler Kolek, Kam Jones or Oso Ighodaro as the most important player for this time of year, to me it's actually someone who hasn't received one postseason award: Olivier-Maxence Prosper.
The Montreal native will be one of the biggest difference makers in any opportunity the Golden Eagles will have to make their first Sweet 16 in over 10 years.
During Marquette's run to its first Big East title, Prosper showed why he can be an X-factor on both ends of the floor for the Golden Eagles.
"O-Max didn't win any awards, but he's a big part of how we win and what we do," Ighodaro said Saturday after the Big East Tournament title game. "We really appreciate what he does every day."
Prosper has proven he can be a reliable scorer, even on the biggest stage, as he averaged 12 points and 3.7 rebounds per game last week in New York.
However, it is on the defensive end where Prosper will make the largest difference when the ball goes up on Friday against Vermont.
Prosper is one of the best, if not the best perimeter defenders in the Big East, with a defensive rating of 103.0, good for 41st among qualified players in the conference.
However, the stats don't tell the full story when it comes to Prosper, as with his 6-foot-7 frame he can be versatile, guarding big wings or even small guards.
"O-Max is like a Swiss Army knife on defense and in our starting lineup, O-Max and Stevie and Oso those guys are Co-MVPs defensively in terms of what they do because they can guard so many different guys," head coach Shaka Smart said. "O-Max you can put him on a six foot guard and you can put him on 6'9 forward."
Prosper has shown he can guard some of the best players around college basketball and proved it all season long.
Going up against the likes of Xavier's Colby Jones and UConn's Jordan Hawkins, Prosper has locked them down in almost every game they played each other.
Outside of a 20 point performance by Hawkins Feb. 7 in a 15 point win for UConn over Marquette, the two All-Big East team members to 13 points or less in every other match-up.
Prosper saved his best defensive performances against those two for last. On the biggest stage in the world in Madison Square Garden during the Big East Tournament, he clamped down on the both in a 24-hour span.
Between the semifinal against UConn and the title game against Xavier, Prosper held Hawkins and Jones to a combined 12 points on 5-for-22 shooting (22.7%), 1-for-11 from three point range (9.1%) and three turnovers.
Prosper will need to have similar performances heading into the NCAA tournament if Marquette has any chance to making it deep into March.
Just to make a Sweet 16 birth, Prosper will have to guard some of the best players in the country including Vermont's Dylan Penn, University of Southern California's Dylan Peterson and Boogie Ellis and a familiar face to the Marquette program Michigan State's Joey Hauser.
All four of those players average at least 13.5 points per game and shoot 43.9% from the field or higher.
Despite that daunting task for the junior forward, I think he has the right attitude and confidence to lead Marquette's defense.
"I'm going to play against a lot of really good players, but when I'm guarding them, they're not the same player," Prosper said. "That's my mindset, you may have played well against other teams and other players, but you haven't gone against me and I don't care who is on the other side."
Prosper's defense also helps to let Marquette's dynamic offense perform to its highest ceiling. Sophomore forward David Joplin, who was named the the Big East All-Tournament team, averaged 10.7 points and shot 53.3% from three point range in the Big East Touranment.
"To me those two guys along with Chase (Ross), Sean (Jones) are guys who chase the screens and pick up full court, I think those guys are the biggest dominoes on our team," Joplin said. "I get to shoot and score and smile and do all types of things, but they do all the gritty stuff."
If Prosper can hold up his game and his confidence for a few weekends in March, the Golden Eagles can have one of their best seasons not just in the past 10 years, but the past 20.
This article was written by Jackson Gross. He can be reached at [email protected] or on Twitter @JacksonGrossMU.
Leave a Comment
About the Writer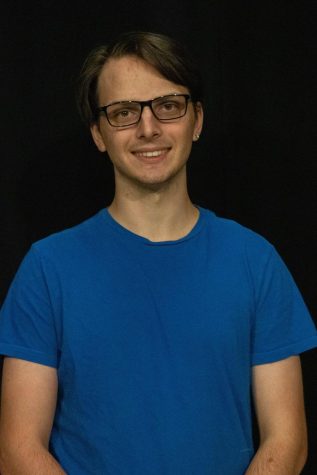 Jackson Gross, MUR Sports Audio Producer
Jackson is the MUR Sports Audio Producer at the Wire. He is a senior from Wheeling, IL studying journalism and minoring in digital media.

In his free...