REVIEW: "Missing," Storm Reid puts on emotional display
Could you imagine driving to the airport to pick up your mom from her vacation and she never arrives?  
That feeling of not knowing where your mom is would be frightening. Yet watching the movie "Missing" I felt immersed in the characters' experience and felt that it was my own mom that is missing. 
"Missing" is about 18-year-old June, played by Storm Reid, and June's mom Grace, played by Nia Long. June arrives at the airport to pick up her mom and her mom's boyfriend Kevin, played by Ken Leung, to find that they are nowhere to be found.  
The movie is a standalone sequel to the movie "Searching" which has a similar storyline. However, "Searching" is from the point of view of a father that lost his daughter. While "Missing" is from the point of view of a daughter who lost her mother.  
"Missing" has proved to be a mystery drama that everyone wants to see. The movie was released in theaters Jan. 20. and grossed over $9 million in just three days.
"Missing" is a PG-13-rated mystery drama that contains a lot of unexpected twists and turns. 
The film jumps right into the storyline of Grace's disappearance. The emotions that June showed felt genuine and made me feel like I was part of the movie.  
"My mom never came home from her trip. I don't know where she is," June said. 
Watching the movie, that one sentence made my heart tighten. The image of your whole life changing and your mom going missing is unfathomable.  
Reid's facial expressions also engaged the audience and showed her advanced acting talent. The look of realization when she figured out where her mom was showed a mixture of shocked, scared and confused.
Reid was able to convey this emotion without words by widening her eyes and leaning her body back in a way to show she was scared and wanted to run and get away.
The movie, from June's point of view, is intense and brings a different dynamic to the story. It makes me feel more empathetic because June is closer to my age, and I can relate to the emotions she is going through.  
The movie was modern and realistic. Something as simple as June's texting style was well portrayed to be the texting style of a young adult. It showed June's love for crime shows, and she applied skills she learned from the shows to her search for her mom.  
The advancements in technology were also well represented. Almost 24/7 there is some type of device within arm's reach. Technology has advanced so much that any information about someone can be found out. During the movie we see secrets come to light because of technology.  
The ending of the movie had me clinging to my seat and thinking no way that just happened. 
The producers did an excellent job of bringing the story full circle and tying everything together. Things that seemed so insignificant in the beginning proved to have a significant impact in the end.
"Missing" is an absorbing and emotional roller coaster movie but a must-see for 2023.  
This story was written by Aiyona Calvin. She can be reached at [email protected]. 
Leave a Comment
About the Contributor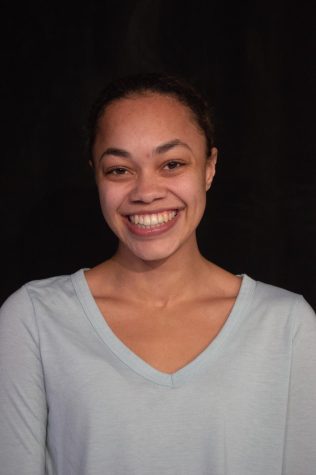 Aiyona Calvin, Arts & Entertainment Reporter
Aiyona is an Arts & Entertainment Reporter at the Wire. She is a sophomore from Madison, WI studying public relations and minoring in sociology.

In...