PATEL: Missing people of color deserve equal attention
When someone goes missing, the news spreads like wildfire. Social media goes in a frenzy, somehow everyone knows the small details and you wonder if that person will ever be found again. However, this attention isn't always given to people of color.  
Recently, a white seven-year-old girl named Harmony Montgomery was reported missing at the end of 2021 in Manchester, New Hampshire. After doing further investigations, authorities determined that the girl had last been seen in 2019 and was only reported missing since last year. Montgomery's father was arrested in January for interfering with custody and child endangerment. The media has been actively following this case.
This close media attention is not the same for young girls of color.
Three-year-old Lina Sardar Khil, who is Middle Eastern, went missing from the park outside her apartment in San Antonio, Texas at the end of 2021. The efforts brought forth by the authorities didn't have much success and there haven't been many leads. Unfortunately, Khil's case hasn't received as much media attention as Montgomery.
Society has called the phenomenon where more white women go missing as "Missing White Woman" syndrome. This means that more white women get media attention when they go missing compared to people of color.
This has been prevalent involving past disappearances.
When Madeleine McCann went missing in 2007, the world was shocked wondering how a little girl could go missing from a popular resort in Praia de Luz, Portugal. Since her disappearance, the search is still ongoing with funding constantly being added and several documentaries being made. An official suspect has just been identified. 
However, that same year, Kelly Allen, a Black woman went missing as well after leaving her friend's house late at night in Berkeley, Missouri. She has not received the same attention to her case as McCann did. Fifteen years later, there have been no leads in Allen's case.
Another example is the case of two notable women who went missing in 2002: Laci Peterson and Evelyn Hernandez. Laci Peterson went missing in December 2002 shortly after her husband began having an affair. Her husband, Scott Peterson, has since been convicted of the murder of Laci and their unborn son. The media has followed the story till 2021 when Scott Peterson was found guilty on all charges and sentenced to life in prison.
Evelyn Hernandez also went missing a few months earlier than Peterson alongside her five-year-old son and her unborn child. However, in the case of Hernandez, she was not given the same public attention and no one was ever found guilty. 
About one-fifth of people of color who go missing are children. Much like adults, when a child of color goes missing, they do not get much awareness.
Thirty-one different countries have an Amber Alert system to report a missing child  in the area. The system was put in place in 1996 in honor of Amber Hagerman, a six-year-old girl, who went missing in Arlington, Texas, after being abducted off the side of the road. Tragically, Hagerman was killed and her killer was never found. 
In 2019, 98% of children who were missing were rescued due to the Amber Alert System. 
In order for an official Amber Alert to be placed, several criteria must be met: enough evidence that an abduction has occurred; sufficient information about the appearance of the abductor the child needs to be in danger of imminent harm; the child needs to be under 17 years of age; and the child's personal information has to have been entered into the National Crime Information Center system via text as soon as they go missing.
Due to these guidelines, the chances of success are dependent on when the alert is issued. In 2019, a sixteen-year-old Black woman named Karol Sanchez was abducted by two men in their car. Despite the case meeting all the criteria to issue an Amber Alert immediately, it took twelve hours later for an official alert to be issued.
As a society we need to advocate for missing people of color. They are someone's child, spouse, parent, or friend and should get the same media attention if a white person were to go missing.
Imagine if your loved one went missing and the only person who cared was you. No one deserves to go through that.
This story was written by Krisha Patel. She can be reached at [email protected]
Leave a Comment
About the Contributor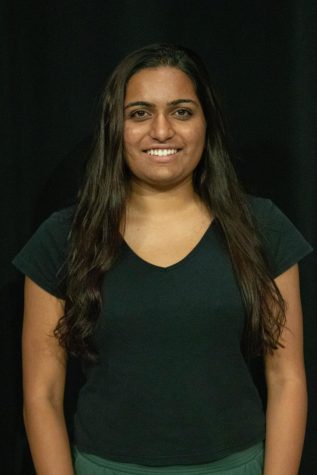 Krisha Patel, Opinions Columnist
Krisha is an Opinions Columnist at the Wire. She is a senior from Elk Grove Village, IL studying nursing and minoring in Spanish.

A fun fact about Krisha...