Students react to new Auntie Anne's and Jamba Juice on campus
Auntie Anne's Pretzels and Jamba Juice are coming to the Marquette campus Nov. 20 as a combination store. The store will be on the block of 16th and Wisconsin between the existing Maki Yaki Japanese Grill and Cousins Subs. 
Auntie Anne's will offer a variety of pretzels and lemonades and Jamba Juice will offer an assortment of smoothies and juices.
"I think it's pretty cool because we don't have a lot of good fast food places right now on campus so I think that's pretty exciting," Jane Eaton, a junior in the College of Business Administration, said.
Other students had similar reactions to the news of a new fast food place coming to campus.
"It's a great addition to our school campus and community. It will really bring the community together as we all break pretzels together," Mary Sebastian, a first-year in the College of Nursing, said.
The combination of Auntie Anne's and Jamba Juice allows for a variety of different food choices at the same location.
"At first, with just Auntie Anne's I wasn't sure, but with the Jamba Juice I think it's going to be very popular," Martilia Marechal, a sophomore in the College of Communications, said.
This combo store comes after Focus Foods, Auntie Anne's parent company, acquired Jamba Juice in 2018. Focus Foods also owns popular food chains such as Cinnabon and McAlister's Deli.
"I'm interested to see what they do with the interior design. I feel like every single one looks the same, but since it's a combo of the two I don't know what they're going to do," Marechal said.
Some students are excited to have a new food option on campus, but would rather have something more filling.
"Personally, I think another business could thrive more here, a place with more sustainable food. Auntie Anne's is just like pretzels, which is awesome, it adds to our Marquette community," Lauren Tetzlaff, a junior in the College of Arts & Sciences, said. "But, I do think that Auntie Anne's should be combined with a restaurant with more substantial food like chicken sandwiches or burgers or noodles. Who's gonna go have a meal of Jamba Juice and a pretzel?" 
Tetzlaff is not the only student at Marquette that wants more full meal options on campus. 
"I like the Jamba Juice, but maybe instead of an Auntie Anne's I'd rather have, like, a Panera," Eaton said. 
There are other students that have similar concerns about the food options on campus.
"Honestly, I feel like it's turning Marquette into a bit of a mall. But, I think the Jamba juice will be fun and Auntie Anne's has some good comfort food. I'd just prefer something better, but we'll take what we can get," Morgan Greiber, a senior in the College of Arts & Sciences, said.
However, other students think that the grab-and-go accessibility that comes with Auntie Anne's and Jamba Juice will be a great option for students.
"Auntie Anne's and Jamba Juice are a perfect quick snack to grab. They're super easy to walk with to class and they're fulfilling and delicious," Sebastian said. 
But, some students are less concerned about the food options and are more concerned with payment options.
"I just really hope that Jamba Juice and Auntie Anne's take Marquette Cash," Katerina Vasquez, a first-year student in the College of Nursing, said.
The new store will be Auntie Anne's fourth location in Milwaukee and will be Jamba Juice's second location. 
"It gives a lot of opportunities for on-campus jobs for students which is really great," Sebastian said.
Auntie Anne's and Jamba Juice are now hiring and accepting applications of new employees. 
This story was written by Megan Woolard. She can be reached at [email protected].
Leave a Comment
About the Contributor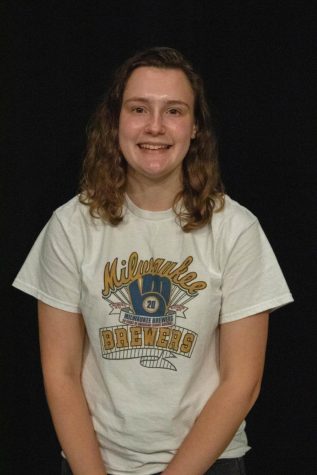 Megan Woolard, Managing Editor of the Marquette Tribune
Megan is the Managing Editor of the Marquette Tribune at the Wire. She is a junior from Portland, OR studying journalism and English literature.

In...