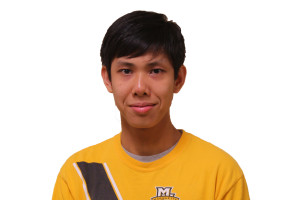 With midterms upon us and spring break soon to follow, it is time to ponder one of campus's most timely questions: why are there so many sandwich shops here?
With Jimmy John's, Erbert and Gerbert's, Cousins and soon Subway, all within walking distance, Marquette has more subs than the entire German Navy during World War II. When you consider that other restaurants on, or soon to be on, campus are a hot dog place, a few burger joints and a pita shop, it makes you wonder how many ways you can put meat into a piece of bread before getting tired of it.
When I was a sophomore looking to get out of the dorms, I looked forward finally cooking my own food. The thought of enjoying a hot, freshly made meal tailored to my exact tastes overpowered my common sense despite the fact that I do not really know how to cook. Despite legally being an adult for two years, by the time I was a junior, I realized my abilities were limited to microwaving and dousing things in oil.
However, incompetence is not my only excuse for underutilizing the kitchen I so gladly pay for in my monthly rent. Like all college students, time is my most valuable commodity, as every minute spent preparing, cooking and cleaning takes away valuable time spent studying, sleeping or writing columns.
With that in mind, imploring my underclassmen friends for their guest swipes has proven to be a worthwhile investment, albeit one that has proven to be unsustainable due to the fact that each of them have only 15 swipes per semester and friends and family that happen to not be me.
Which brings me back to the crisis at hand. For the cuilnarily beleaguered and meal plan-less college student, the only suitable source of sustenance is often the simple sandwich. Ironically enough, sandwiches are probably the easiest food to prepare (though it did take more than 10,000 years after the invention of bread for the Earl of Sandwich to realize that it was a good idea to put something between two slices of it), and yet there is still enough demand for someone else to make one for you to justify the current situation. Whenever I head downtown, I am jealous of the variety of restaurants and eateries there and long for the privilege of eating with a fork on campus.
Still, despite my wheat-induced whining, I am content to say that at least I have some choice in the matter. As a Marquette student, I have a bus pass, friends with cars and the ability to afford calling an Uber or Lyft. Whether or not I choose to invest in going to the grocery store and cooking for myself is a matter of whether or not I want to do so.
Unfortunately, for others around us, this is not always the case.
As has been frequently documented in the past, the Marquette campus is located in a "food desert" where the closest source of fresh produce is more than a mile away. For many low-income people in our neighborhood, even taking the bus to stock up on groceries can be a challenge due to the harsh Milwaukee winters. While the number of fast food restaurants is not the cause of this problem, it is important to consider that for some, a sandwich really is all they have ready access to.
If I have learned anything from being at a Catholic university for the past four years, it is that no man can live on bread alone. Words to the wise, I believe, for any entrepreneur looking to set up shop on Wells or Wisconsin anytime soon.