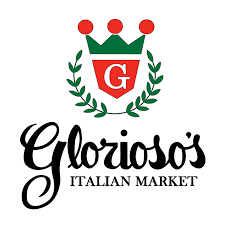 Glorioso's Italian deli an Brady Street has been a constant in the city for almost 80 years, serving the Milwaukee community. 
Now, the deli is expanding its space while staying true to family roots.
The new location at 1011 E. Brady Street now boasts a catering division, culinary center, bakery and event space. Upholding family tradition, Michael Glorioso, general manager of the deli, said, is key to keeping the market's relevance after two generations. 
"That's how we have lasted seven decades. It is embedded in our culture that we've created, which is very family oriented. We're very unique," Michael said. 
The Italian grocery store is so unique that in 2020, they won the award for the best independent grocery store in America, highlighting the family's overall culinary efforts. 
"Our culture of treating our employees as though they are family and our passion for quality Italian food is second to none," Michael said. "What hangs above our door, and what my dad would say growing up, is: quality is remembered long after price is forgotten. I think that that kind of summarizes the products that we carry." 
Glorioso's offers many Italian imports that cannot be found anywhere else in the city, such as squid ink pasta, truffle salts and a broad selection of boutique balsamic vinegar and olive oils. 
The multi-generation family business has a history that expands beyond the current deli.
"My dad, Teddy, our current owner, is 93. Along with his two older brothers, he started the business on Valentine's Day of 1946. My uncles had just returned from World War II, and my dad just turned 16 and dropped out of school," Michael Glorioso, Teddy's son, said. 
The family members bought a preexisting storefront on Brady Street, as the area began transitioning from a Polish neighborhood to an Italian one, after many immigrants moved to the lower east side following the war. 
"They started out across the street from our current location and ran a little family grocery store. In 1952, the brothers opened up Trio's Pizza right next door. In 1960, they bought the gas station that was next door to them, tore it down, and built our original restaurant, Glorioso's Italian Villa," Michael said.  "The grocery store is the only business still standing."
Teddy ran the restaurant for 28 years until its closing, and it became a very coveted dining location. Everybody from President John F. Kennedy to Hollywood celebrities like Jane Mansfield, and sports figures like Kareem Abdul Jabbar had lavish parties at the restaurant. 
"It was really a great place for me to grow up. I was surrounded by a lot of influence," Michael said. 
In 1960, the three brothers bought the building next to the existing grocery store and expanded it. They continued to run the grocery store for 64 years in that location, until Michael said he returned home to modernize the company.
"In 2008, I retired from a 28-year corporate suit-and-tie career where I worked for Anheuser Busch. I came back to Milwaukee to spend time with my family, but in this period, I realized my family had built such a wonderful brand. Seeing how happily people reacted to it amazed me," Michael said. 
Michael said he purchased the property in 2009 and opened the new store on Dec. 10, 2010. When they moved to the current location, Glorioso's had nine family members employed and six outside employees. 
"Here we are in 2023. In our new store, our business has grown fivefold. We now have 72 employees and five family members," Michael said. 
In the future, Michael said he sees his family brand growing outside of Milwaukee. 
"We have over 300 private label products, which are products with our names on it with our family recipes. I don't have any family members behind me. At some point, we'll look to transition our business over to somebody that would be capable of continuing the business. I hope they'll build more stores across the region and take our products into wholesale distribution to keep us growing," Michael said. 
Each day he returns to work, Michael said he gets to enjoy quality time with his father, the most important thing to him.
"Business is better than ever currently. My dad, who is 94, is at work with me today and most days. I'm 70 years old and I run the business. I have so much to be appreciative of, " Michael said. 
This story was written by Angelina Galullo. She can be reached at [email protected].