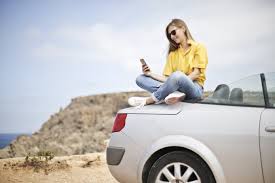 As the weather warms up—we're talking sunshine in the mid to high 40s—and the parkas get pushed to the back of the closet, it can be hard to remember how to dress for warmer weather. Living in the tundra, better known as Milwaukee, from the months of October to April, when the warmer weather rolls around, it is difficult to choose the appropriate amount and type of clothing that works best. Springtime as a Marquette student marks the illumination of the light at the end of the tunnel; Easter break vastly approaches, final exams loom in the near future, and the Wells Street taco truck makes its glorious return. The moment eyes hit that bright light, it is time to throw on those sunglasses and spring in to warmer fashion.
This spring's hottest colors bleed hues of pink, yellow, green and orange. It is refreshing that fashion this spring 2019 does not feature the traditional, outdated mix of pastel and florals.
PINK 
A personal favorite of mine, a pink purse says spring unlike no other. With an undeniable eye-catching pop and classic structure, Celine does a great job of using this Spring's most covetable color. Not made for the lighthearted, this cross-body bag's boldness can take any outfit to the next level. Keep in mind, there are many different brands, styles, and pieces that work perfectly with this hot pink shade. If a purse isn't your favorite accessory, try instead a lipstick, ascot, shoe or even a pant if you're willing to push the envelope. There are so many ways to feature this color in your spring color palette, have fun in discovering what works best for your personal style.
YELLOW
A look I have been obsessed with since she debuted it a few months ago, Kendall Jenner makes a statement with her yellow monochromatic ensemble. Delicate on the top and more pungent on the bottom, Jenner is demonstrating the two different routes that can be taken when wearing yellow this spring. A color that reminds me of my roommate's mother, the poster-child for warmth and cheer, bright yellow can be used as a statement piece in many forms: a structured pant, an easy-flowing dress, or even a camisole or blouse as seen on the right. Yellow can be hard to pair with other pieces in an ensemble, so it is important to make sure when pulling a look together that includes yellow, that other pieces do not fight this bright shade. To play it safe, try to pair yellow with solids: white, navy blue, or even a light denim. If aiming for more of a bold look, monochromatic is always a good option, as well as an easy pattern that still allows yellow to take the lead.
GREEN
An absolute style icon, Zendaya never fails to show up and showdown, this monochromatic mint green look being no exception. Though not the only shade of green popular for this season, mint green is definitely a favorite of mine. Bordering the traditional pastel line, mint green is subdued while still maintaining its sharpness. To incorporate this shade into your wardrobe, the possibilities are endless. If interested in an accessory, opt for a handbag, shoe, or even a statement hat as seen on Zendaya on the left. For clothing, try a basic long or short sleeve shirt or a trouser. Mint green is great on its own, but could also be fun to experiment with a unique texture or pattern. If looking to pair with other pieces of clothing, team this mint green hue with white, a light or dark denim or a sleek black (maybe even some pleather or PVC).
BLUE
A haven for shoe obsessions everywhere, Christian Louboutin has been making these classic Pigalle Follies with the latest season's colors since the early 1990s. Now, I do realize that Marquette students will not be running late to their 8 a.m. classes in 100mm couture heels, but bear with me here. These shoes serve as inspiration for my personal spring 2019 fashion color palette, plus they are oh-so-gorgeous to look at. Sky-blue is just one of the many blue hues that is in style for this season. A sharper version of a blue pastel, sky-blue is the perfect blend of dainty and poignant. This color would look best in the form of a structured pant or loose trouser, a tighter fitting sweater or shirt, or as a light spring jacket. Sky-blue reminds me of dressing up for Easter, and though it may not be celebrated universally, this hue definitely can be an Easter outfit feature. For pairing purposes, sky-blue meshes well with white, various shades of denim, as well as navy or dark blue.
Another great aspect of spring includes coats that aren't down jackets. This is a great article of clothing for any of this season's colors to have a moment in the spotlight. A light trench coat as seen worn by Jennifer Lopez on the right is perfect for transitioning into warmer weather. As an ensemble, this sky-blue jacket pairs wonderfully with other similar shades of blue for a classy and polished look. For more creative freedom in a laid-back manner with this sky-blue shade, opt for pairing a similarly styled coat with denim and chunky sneakers to accomplish the ultimate streetwear effect. With effortless colors such as these, it is impossible not to look put together, and you can welcome back the sun and warmer temps with open arms in fabulous fashion.
Story continues below advertisement