Gabriel sets record in Marquette's victory over Niagara
Hang on for a minute...we're trying to find some more stories you might like.
Senior midfielder Grace Gabriel became the Marquette women's lacrosse all-time points leader Sunday afternoon in the Golden Eagles' 16-12 win over the Niagara Purple Eagles.
Gabriel entered the matchup just two points shy of Claire Costanza's 169 career points. With four goals and one assist, Gabriel surpassed Costanza's record with 3:21 remaining in the first half.
Lindsey Willcocks had a career-high five goals on her birthday, which included MU's first and last goals of the game.
After a close start to the game, the Golden Eagles went on a 5-1 run to end the half with a 10-6 lead.
After the break, MU scored three consecutive goals — two of those coming from Gabriel — to expand the lead to 13-6. Niagara notched six of the last nine goals in the game, but Marquette narrowly hung on.
The Golden Eagles outshot the Purple Eagles 44-25.
Hailey D'Hont and Caroline Crump led the Purple Eagles with three goals each. Rachel MacCheyne had five points on two goals and three assists.
Willcocks led the Golden Eagles with five goals and nine draw controls. She was the only Marquette player to net a free-position shot.
Marquette (6-4) ends its seven-game road trip Thursday at Central Michigan. The game is slated for 1 p.m. Central Standard Time.

About the Writer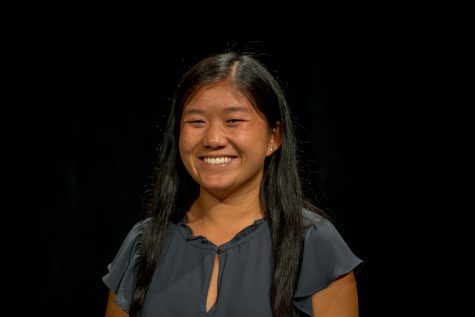 Zoe Comerford, Assistant Sports Editor
Zoe Comerford is an assistant sports editor for the Marquette Wire. She is a junior from Naperville, Illinois, majoring in journalism and Spanish and minoring...