Volleyball sells out Al McGuire Center
For the first time in program history, Marquette women's volleyball sold out its home court at the Al McGuire Center Friday night against the No. 6 Wisconsin Badgers.
The total attendance against Marquette's in-state rival was tallied at 3,805 people, according to a Marquette Athletics press release, with about half the fans wearing red and white. The capacity of the Al McGuire Center is only 3,700.
The last time the Al had even remotely near the turnout of Friday night's game was Oct. 4, 2014, when the Golden Eagles hosted the Creighton Blue Jays and had a crowd of 1,707. However, that game still had over 2,000 fewer people than the Wisconsin match.
Officially, the largest crowd in Marquette volleyball history was in 2009 when a volleyball match preceded Marquette Madness per a team spokesperson.
Marquette head coach Ryan Theis said he knows this sellout is meaningful for both his team and the state as a whole.
"I think it says a lot for the state of Wisconsin and the sport of volleyball," Theis said. "We've had great student sections and three top-10 teams in our gym over the course of the last week. I'm proud of that. It means a lot."
The big matchup against Wisconsin came a week after hosting two top-10 teams the previous week, which served as good practice matches before competing against Wisconsin in a relatively hostile atmosphere Theis said.
While Joe True, the associate athletic director for development, said a donor bought out the lower bowl for the Wisconsin match and only distributed tickets to Marquette fans, most of the upper bowl was comprised of Badger fans.
The environment did not do any favors for the Golden Eagles, as Wisconsin completed its second sweep over Marquette in less than a year (25-23, 25-14, 25-15).
Freshman setter Claire Mosher has been to plenty of Marquette games throughout her older sister Madeline's career with the Golden Eagles. But she never remembered the arena being packed like it was Friday against Wisconsin.
"It was crazy because I've came and watched games, and I've never seen the Al completely full," Mosher said.
Meanwhile, Mosher won't forget the experience of playing in front of a jam-packed crowd full of students, families and fellow Marquette athletes any time soon.
"When I walked in here the first time with everyone in the stands, I couldn't believe it," Mosher said. "I just got chills when they said, 'And your Marquette Golden Eagles,' and everyone screamed."
Leave a Comment
About the Contributor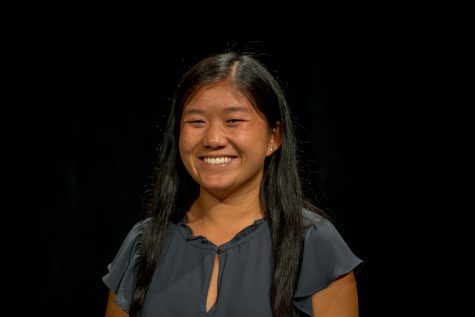 Zoe Comerford, Executive Sports Editor
Zoe Comerford is the Executive Sports Editor for the Marquette Wire. She is a senior from Naperville, Illinois, majoring in Journalism and Digital Media...