Feeling 'at home' in Milwaukee
For some, leaving home can be the hardest part about going to college. However, others find college to become a home away from home. For first-year middle blocker Carsen Murray, she has found that home at Marquette.
Murray, originally from Kansas City, Missouri, initially chose Marquette because it reminded her of home.
"I really felt like this place reminded me of a lot (about) home and had a lot of aspects of Kansas City that I loved, and I love being in a city," Murray said.
Murray had other college previews lined up after her scheduled tour around the Marquette campus, but knew immediately after her visit Marquette was where she wanted to be.
"I came here and I immediately knew this is where I needed to be," Murray said. "Everything went just so perfect and I felt at home here. So I was like, this is where I wanted to go, so it kind of was one of those things I went with my gut and chose it, and so far I've loved it here."
When she did visit the team, Murray said she meshed well with the players and coaching staff.
"When I came on my visit and met all the players and the coaching staff, there was just that real connection I had with everybody," Murray said. "It really matched with how I like to be coached. I thought we would get along really well." Murray said.
Head women's volleyball coach Ryan Theis started scouting and recruiting Murray back when she was a sophomore in high school.
"I remember in Indianapolis, at the Convention Center, I was in the back and said, 'She's got a chance to be a pretty good player,' and she wasn't on that really high-profile team at the time, so you didn't always get to see her in real competitive environments or heated matches," Theis said. But we knew that good pieces were in there and that she would develop into a good player."
While Theis did speak on the position Murray will play, with COVID-19 restrictions, he can't speculate on how Murray will impact the team.
"We'll have to see what it's like in our gym, how quick she learns as a middle blocker, processing what's going on and the other speed of the net is very, very fast. The reactions at times have to be the (quickest) laterally of any of our players," Theis said. "So it will be a question of how quick does Carsen learn … And (with) the inability to work with her right now, I can't even pretend to answer how much she'll help this year."
This story was written by Jackson Gross. He can be reached at [email protected] or on Twitter @JacksonGross6.
Leave a Comment
About the Contributor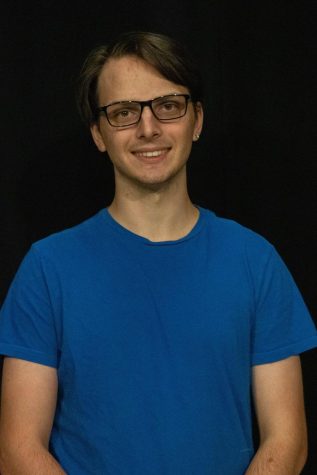 Jackson Gross, MUR Sports Audio Producer
Jackson is the MUR Sports Audio Producer at the Wire. He is a senior from Wheeling, IL studying journalism and minoring in digital media.

In his free...