Five players depart Marquette volleyball, Theis adds Taylor Wolf
During the winter break, the Marquette volleyball team added senior transfer Taylor Wolf, from the University of Wisconsin-Green Bay, to the roster.
The Waconia, Minnesota native was an All-American and a back-to-back Horizon League Offensive Player of the Year as a setter and right-side hitter on the Green Bay Phoenix squad.
Wolf's decision to transfer to Marquette was based off of both academics and athletics, as she was preparing to graduate from UWGB.
"I still wanted to use my last year of eligibility … but academically … I have taken most of the biology and psychology courses at Green Bay, so I was ready for the next step in my academic career too, and Marquette is an excellent school academically and athletically, which was super exciting to me and why I was so interested in pursuing this opportunity with Marquette." Wolf said.
Head coach Ryan Theis said in a press release that Wolf's versatility gives the team many different lineup options. Wolf echoed those sentiments and is "excited to see what works best for the team," along with where she fits for the Golden Eagles.
In the midst of this addition, the team will be without four other seniors, and one graduate student.
Martha Konovodoff and Sandy Mohr left due to early graduation in December and Gabbi Martinez is deferring her senior season to focus on academics with goals to pursue more schooling to become a physician assistant. Elizabeth Orf, the blocks leader for 2019 and a three time Big-East all academic player, transferred to the University of Memphis Dec. 16. Sarah Rose is departing due to a diagnosis of Ewing Sarcoma, a rare form of cancer that occurs in the bones or the soft tissue around the bones.
Theis said that since Rose's diagnosis, they have been in weekly communication about how she is doing.
"We are pulling for her, she's doing great, kicking butt, several months into her nine month treatment process … it's actually the highlight of my week and it is incredibly motivating just as a person in a fight like she is and to pick up a FaceTime call with her coach and to have a big smile on her face and to tell me what's going on," Theis said. "She's one of the strongest people I know."
Meanwhile, Martinez emphasized her love and appreciation for the coaching staff, trainers and the team and how she will miss seeing them in the gym every day.
"I've always loved our coaching staff and I've always loved all of our athletic trainers, and strength and conditioning coaches and all the experiences that our coaches put together for us, but luckily the coaches have been nothing but helpful and supportive of my decision," Martinez said.
While Martinez is leaving the program, she still is very much "part of the family" in more ways than one.
"I stay in contact with them (the coaches)," Martinez said. "I watch (assistant coach) Megan Keck's dog sometimes … and I still see the girls as much as possible, whenever (it is) safe. I'm still very much a part of the family."
Despite the departures, the expectation for the team going into this season has not changed. Theis said there are also expectations for other players to step up, not only in their play, but their leadership as well.
"Hope Werch and Elizabeth Orf (now with University of Memphis) have been here since the beginning and are still in it to win it, Savannah (Rennie) has some leadership qualities but obviously she's new to the program … but Hope Werch wants to be a collegiate volleyball coach, so she's getting training on leadership and she's gonna be a big part of what we're doing both maturity-wise and team chemistry-wise and on the court as well," Theis said.
This story was written by Jackson Gross. He can be reached at [email protected] or on Twitter @JacksonGross6.
Leave a Comment
About the Contributor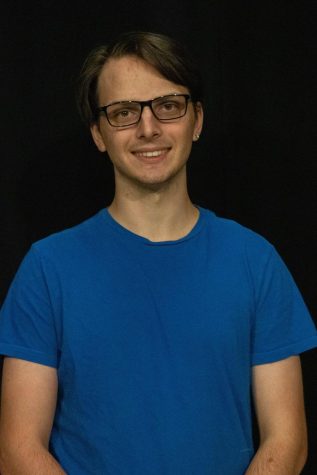 Jackson Gross, MUR Sports Audio Producer
Jackson is the MUR Sports Audio Producer at the Wire. He is a senior from Wheeling, IL studying journalism and minoring in digital media.

In his free...