Men's tennis heads to South Carolina confident following undefeated spring at Helfaer
Men's tennis head coach Steve Rodecap is always wary of a bad day striking at the wrong time.
"In this sport, it doesn't matter how good you are on your best day because everyone's good on their best day," Rodecap said. "It's going to be how well you compete when you don't feel well out there and you're not striking the ball well."
So far, the team has avoided those bad days in its home at Helfaer Tennis Stadium, ending its spring season with a perfect 11-0 record at its home courts. It's the second time in three years that Marquette has ended its year without a home loss.
This year's final home win was especially sweet for the Golden Eagles. Marquette beat the Butler Bulldogs, the team that knocked them off in last season's BIG EAST Championship, in straight sets.
"I couldn't have asked for a better senior day with my family and my friends," senior Scott Christian said. "I told myself, 'I'm not losing this game.'"
"We definitely went into it extremely ready and pumped up for that match," sophomore Brett Meyers said. "Before the match, in the locker room, I was telling the team that we kind of got killed at Butler last year, so there's no reason why we can't go out there and absolutely kill them."
Marquette has been doing a lot of dominating at Helfaer this season for several reasons. Christian and Meyers attribute their home success to a support system of family and friends close by. Rodecap believes its the players' connection with the venue itself that causes them to play harder.
"Our guys do a really good job of buying into the fact that they're going to protect this building," Rodecap said. "We've gotten some really quality wins in here. It's been to our advantage to play at home."
Dominant performances at home have become a trademark for Rodecap's program. The team only lost two home games last year and are 27-2 at home in the last three seasons.
This home advantage won't be helpful for much longer since both men's and women's BIG EAST Tennis Championships are held in South Carolina.
"There's 18 teams. To pull off a tournament of that size, you need a lot of space, a lot of courts, and there really isn't an outdoor facility in the league that can really do it," Rodecap said.
A voting process determines the location of the tournament each year. Flushing Meadows, New York, the site of the U.S. Open, hosted the 2014 BIG EAST championships, but it was deemed unconducive for a team tournament because of how separated the players were.
"The site in South Carolina is a site that really wanted to host the BIG EAST, so they take a lot of pride in hosting it," Rodecap said. "We've been there a couple of years now. They have a great facility."
Due to the inclement weather, the team has not been able to get to play outside this spring as much as they have in the past. The Golden Eagles will only have one day of outdoor prep before the tournament begins Friday. Marquette has the No. 3 seed and will square off against the Creighton Bluejays.
"We've already been there (to South Carolina), so we're pretty comfortable with that environment," Christian said. "Obviously with the heat and stuff, it's going to be difficult."
Despite the heat, Marquette will have plenty of confidence heading into South Carolina.
"We have a strong team," Meyers said. "We can put eight guys in the lineup and compete at every spot. This year, we're extremely confident going into it…since we had such a good BIG EAST season."
Leave a Comment
About the Contributor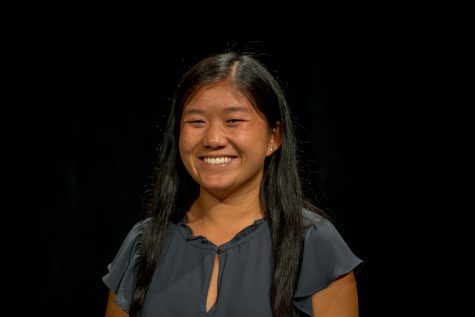 Zoe Comerford, Executive Sports Editor
Zoe Comerford is the Executive Sports Editor for the Marquette Wire. She is a senior from Naperville, Illinois, majoring in Journalism and Digital Media...