Kendziorski shines at Marquette despite being overlooked as recruit
Hang on for a minute...we're trying to find some more stories you might like.
After not receiving many offers from the big-name schools, Austin Kendziorski created a unique plan to circulate his name around the nation: He stepped away from school for one year after high school graduation to focus on golf.
Kendziorski participated in tournaments, practiced daily and sent hundreds of emails to various coaches, all in an effort to get a bigger and better offer.
Marquette head golf coach Steve Bailey was already familiar with Kendziorski, having watched him three times during senior year. He received some of those emails and decided to watch him again over the summer, which eventually led to a scholarship offer.
"The one thing that really attracted us to him was his work ethic," Bailey said. "I really took a liking to Austin (Kendziorski) because we have pretty similar family backgrounds. I had a little soft spot for him in my heart."
So far, Bailey's soft spot for Kendziorski is paying off in a big way. He won his first event earlier this season: the Marquette Intercollegiate at Erin Hills, the same course that hosted the 2017 U.S. Open. He led the event for nearly its entirety, flashing the kind of talent that made him a top-tier golfer. The week prior to that, he opened the Northern Intercollegiate tournament with an eight strokes under par round, one stroke away from Marquette's single-round record.
Although Kendziorski is one of the most potent players at Marquette, he was not always quite so dominant. A native of Sussex, Wisconsin, Kendziorski began playing golf much later than most Division I athletes do. While most begin in elementary school, Kendziorski first picked up a club in seventh grade and didn't take the sport seriously until high school.
"I was a little behind the eight ball in terms of the whole recruiting process," Kendziorski said. "I really didn't have a chance to play in a lot of big events to get my name out there. I think I was trying to play at a lot bigger school than probably where (my skill level) was at."
Other, more well-known programs did reach out, including University of Virginia. However, Kendziorski saw something in Marquette and Bailey that he liked.
"I thought the program was rising," Kendziorski said. "It was trending in the right direction. It seemed like (Bailey) was building an unbelievable program. I knew a bunch of the kids on the team and I knew what kind of people they were and the chemistry that they had."
There have been a few stumbles, including last weekend's Augusta Invitational in Georgia. He tied for 51st in the 75-player tournament with a seven over par performance over three days.
Despite those 54 holes of golf, there's still a lot of season to be played, including the BIG EAST Championships at the end of the month. Kendziorski still has high hopes for what the team can achieve.
"I think everyone on this team is working really, really hard to win a national championship," Kendziorski said. "I think everyone kind of has that vision and that mindset now and that's what we're working toward."

About the Writer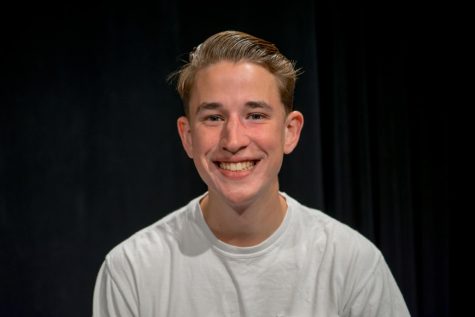 Jack Phillips, Executive Sports Producer
Jack Phillips is the executive sports producer for the Marquette Wire. He is a junior from Glenview, Illinois, majoring in journalism and minoring in digital...