REISNER: Early season adversity has set up women's basketball for success
Hang on for a minute...we're trying to find some more stories you might like.
After winning the 2016-'17 BIG EAST Championship, expectations were sky-high for a Marquette women's basketball team returning its five leading scorers.
However, the start of the 2017-'18 season did not go quite as planned, as the Golden Eagles found themselves with a 6-5 record through 11 non-conference games. For a team that was ranked 17th in the preseason poll, many expected a much stronger showing.
Granted, that 6-5 record was against some of the best competition in the country. Four of those losses came against ranked opponents — Notre Dame, Tennessee, Green Bay, and Michigan. The fifth loss came against a New Mexico team that would start the season 11-0. All five losses were by a single digits, including overtime losses to Tennessee and then-No. 2 Notre Dame.
Though the Golden Eagles were falling to quality teams in close games, they still expected more and there was reasonable cause for concern going into conference play.
All of a sudden, Marquette's season turned around once conference play hit. Halfway through the BIG EAST schedule, Marquette is 8-1 and the rough non-conference road seems to have been a blessing in disguise.
Marquette started off their conference season on a seven-game unbeaten streak, the best start to conference play in program history.
When asked how much she attributes the superb conference play to the tough non-conference schedule, Marquette head coach Carolyn Kieger responded with a definitive answer:
"Pretty much everything."
Marquette had dominant performances during this streak such as a 88-67 dismantling over Xavier, or a comfortable 93-81 win over conference rival Depaul.
Perhaps the bigger story is the games in which they squeezed out a win when the odds were against them.
In the conference opener, St. John's overcame a 10-point fourth quarter deficit to send the game into overtime. With all the momentum on the side of the Red Storm, the Golden Eagles found a way to secure a 74-72 win in overtime.
The home game against Butler served as another example of Marquette's resilience. After standout forward Erika Davenport went down with an injury in the second half, Marquette surrendered a 15-point lead and found themselves trailing by 67-63 with under a minute to play. Then, as if it were no big deal, three consecutive stops and scores resulted in a victory capped off by junior Allazia Blockton's buzzer-beater.
Not everything has been perfect, though; far from it. Georgetown blew Marquette off the court, 85-58, last Friday in the Golden Eagles' worst showing of the season. Marquette turned the ball over on more than 30 percent of its possessions.
Marquette quickly rebounded 36 hours later with a 67-57 road victory over Villanova to maintain a one-game conference lead.
The grueling non-conference schedule may not directly benefit the Golden Eagles' tournament resume come March, but the competitive in-game experience gave them valuable lessons to carry for the remainder of the season, and Kieger agrees.
"It challenged us," Kieger said. "We learned how to fight through adversity, and we learned how good we can be. It's paying dividends and it's showing up every single night."

About the Writer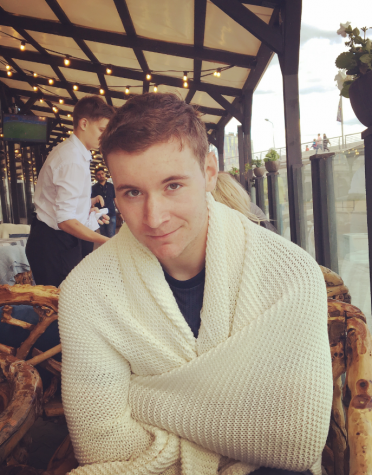 Chris Reisner, Sports Producer
Chris Reisner is a junior at Marquette from Brookfield, WI. As sports producer he puts together a weekly television show, creates print and video content...