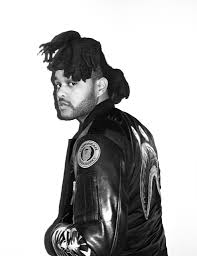 With the release of The Weeknd's new album "Starboy," one of the most interesting artists of our time writes another chapter in his legacy.
"Starboy" is a very enjoyable listen, but a few minor flaws did prevent it from standing as the clear-cut gem of Abel Tesfaye's career. It drags on for a bit too long at 18 songs, and some songs sound too much like cookie-cutter 2016 pop tracks.
However, none of this takes away from the good aspects of "Starboy." The album is filled with incredible hooks and deeply personal references. Though he attempts to branch out to new sounds and genres more so than previous projects, "Starboy" manages to come off as less commercial than last year's "Beauty Behind the Madness," while still maintaining a catchy, pop sound.
While much of the lyrical content remains the same, Tesfaye's gripping vocals and the stimulating production under them gives an addicting '80s-blended-with-house-pop vibe to many of the tracks.
On an album brimming with bangers, here are my top six standouts.
"Starboy"
The titular track of the album gives it an edgy start. The electronic, '80s-sounding vibes are all over this song, with airy vocals gliding over the bouncing production. The synth in the background as The Weeknd sings "Look what you've done" and his catchy crooning in the bridge beforehand make this a strong start.
"Secrets"
It is another synthy song with persistent bass underneath, but there are no complaints here. The slowed-down guitar riff contrasts with the lively beat, while Tesfaye's chorus drips over all of it to create one of the most memorable moments on the entire record.
"Stargirl Interlude"
Lana Del Ray appears on what is my favorite song from the album. The only complaint about this track is that it lasts just under two minutes. Over lunar-sounding production, Del Ray delivers guest vocals that can only be described as "piercing" in the best way possible. Just as she has reached the most impossible of high notes, The Weeknd returns with a suave hook to remind everyone that he can sing pretty well, too. Although this song was just an interlude, it was disappointing when it ended.
"Sidewalks"
The Weeknd tells us what is was like to go from "homeless to Forbes List," and another guitar riff carries through this track. Then The Weeknd delivers a hook that few would say is his strongest on the album. The slight auto-tune in the chorus is confusing given his vocal talent, but then Kendrick Lamar starts rapping and all is well again. King Kendrick switches flows effortlessly, jumping around the beat before finally revving his engine at full speed for the end of his verse. The Weeknd's attempted personal storytelling session doesn't land, but Lamar makes this worth the listen.
"A Lonely Night"
This track not only extends us further into '80s synth territory, but probably represents the album's funk peak. The Weeknd's flawless vocals combine with a catchy beat to create a dance-worthy track. The bass bumps and so does this song, simple yet effective.
"I Feel It Coming"
While it holds some of the more impressive songwriting on the album, this is a dance-friendly track that channels Michael Jackson. Still, there is maybe nothing as pleasant as when The Weeknd croons out in his addictive, smooth voice. A strong end to a strong project, this song should get a lot of radio play.