Ranking albums is always a difficult task to do as no two people have the same taste on this largely subjective matter. Long gone are the days of "Dark Side of the Moon" and "Abbey Road," instead the age of singles has taken over the music world. But, to say it's all but dead would be wrong. While the album may not be what the average fan listens to, a few artists have kept the art of an album alive. The list will show my top albums so far as recommended through friends, what I've seen online and my own personal taste. I listened to each album multiple times and ranked them as objectively as I could.
Honorable Mentions
Soccer Mommy- "Clean" (2018)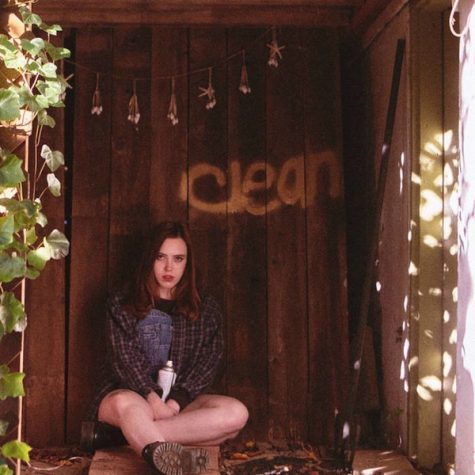 The NYU drop-out Sophie Allison had a fantastic year: from opening up for Paramore and Foster the People to headlining the Soccer Mommy Tour, she has simply lived the indie dream. However, the highlight for her year had to be her big studio debut "Clean" which has had critical acclaim from many publications including Pitchfork and Rolling Stone. It's a short but beautiful album full of heartbreak, slick riffs and some of my favorite choruses all time.
Kendrick Lamar- "To Pimp a Butterfly" (2015), "DAMN" (2017) and "Black Panther The Album" (2018)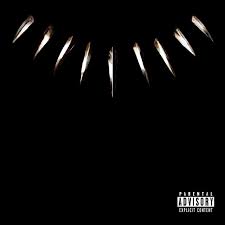 These albums were too good to not mention. Whether it's his concept of interviewing Tupac, tackling social issues he sees daily, or even taking a left turn from his normal work and telling the plot of "Black Panther" through music; he simply gives it his best. They all contain fantastic rhymes and great guest verses from artists like Rihanna, Jay Rock and Travis Scott, among many others. But they are overshadowed in the end by good kid m.A.A.d city, which will be discussed later. 
Paramore- "After Laughter" (2017)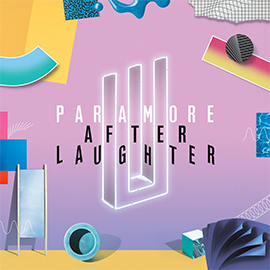 The pop-punk group has been around for years and with each album have delved deep into their emotions and psyches, but they never shifted too far from their origins. Even their self-titled album still felt at home, even while taking a pop-friendly route.  However, they took a sharp turn for their fifth album, making a '70s new wave inspired album. The "After Laughter" album marked the departure of founding member Jeremy Davis and return of Zac Farro. In short, fans didn't know what to expect. The album's blend of bands like The Police, Talking Heads and Blondie, is a far cry from their pop-punk roots, yet feels more Paramore than ever.
Charli XCX- "Pop 2"
The self-proclaimed "savior of pop" has been putting out fantastic work for years and is severely underrated. Now I do not consider this an album or mix tape, but rather an odd collection of singles as it doesn't really flow or have a combining theme.  Yet, there's always something that makes me listen to it fully. Whether it be the odd but encapsulating "I Got It" or the catchy "Femmebot," I just can't resist it. The songs are up-tempo, yet use unique sounds and beats that are nowhere near what is on top 40 radio. This is also an album that knows its strengths lie in its guests with verses from artists like CupcakKe to the choruses of Tove Lo, they all add a fantastic layer to the odd album. 
Now onto the Top Albums:
10. Drake- "Take Care" (2011)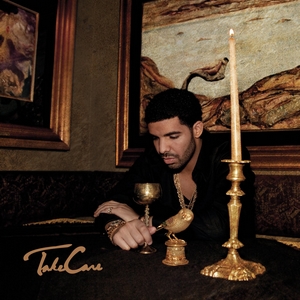 No matter how many years pass and how many new hits he gets, Drake will never top this album. Unlike his other albums, it fits the line between rap, pop and R&B perfectly. Most importantly it doesn't outstay its welcome, something his other albums since have all done, for example: "More Life" and "Scorpion," both of which get tedious and lose focus around the middle and never regain it. The highlights come in the form of "Crew Love," "Marvin's Room," and "HYFR." The first two are perfect meshes of hip-hop and R&B and introduced the mainstream to The Weeknd. The latter is one of the best rap songs featuring a classic Lil Wayne verse. All in all, this album will be hard to beat as on top of the aforementioned songs, it features many great hits that dominated the radio, including the title track "Take Care."
9. J Balvin- "Energia" (2016)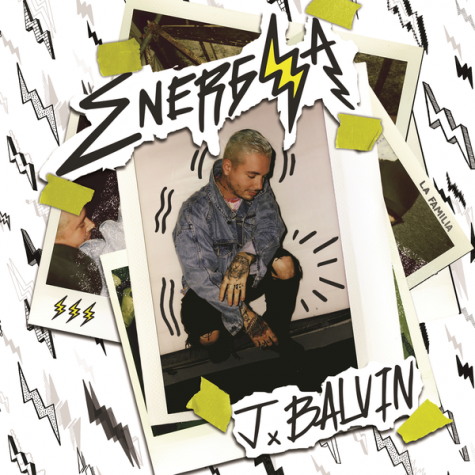 There had to be recognition for latin music as it has taken over worldwide charts in recent years and J Balvin has been in the forefront of this.  He has hit the U.S. Billboard Top 10 twice in the past couple of years and was the second most-viewed artist in 2018. I genuinely believe J Balvin is one of the best artists this generation and "Energia" deserves the recognition. It was the first time he experienced some crossover success as he made an album, which he described as attempts to transcend borders. The album shares a rather ironic title when compared to his latest work "Vibras." "Energia" is more relaxed and full of vibes compared to to "Vibras." While it's carried by its hits, it has no shortage of great deep cuts such as "Por Un Dia"and "Pierde Los Modales." The highlight, however, has to be "Safari," featuring Pharrell Williams, BIA and SKY,  it's an absolute pleasure to hear. It also doesn't hurt that it's an essential album on Apple Music, allowing new listeners to hear what the critics appreciate the most. 
8. Lana Del Rey – "Born to Die" (2012)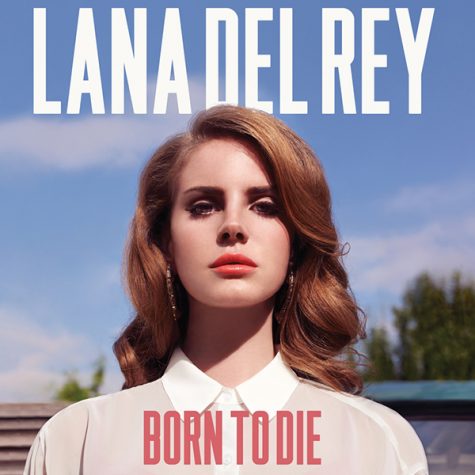 I once read an article labeling Del Rey's brand of music "Hollywood sadcore" and "Born to Die" exemplifies that made-up genre very well. Lana may be known to have sad songs, but to say this album is just that is disrespectful to the production and its many layers. It may be criticized for having repetitive themes and didn't receive great reviews, yet here we are with Del Rey being popular due to this album and a little song called "Summertime Sadness." This was a fantastic major label debut, and in my opinion, is still the best Del Rey has had to offer. From "Summertime Sadness" to the title track, the mix of hip-hop beats and melodic '50s-inspired vocals is beautifully depressing. 
7. Arctic Monkeys- "AM" (2013)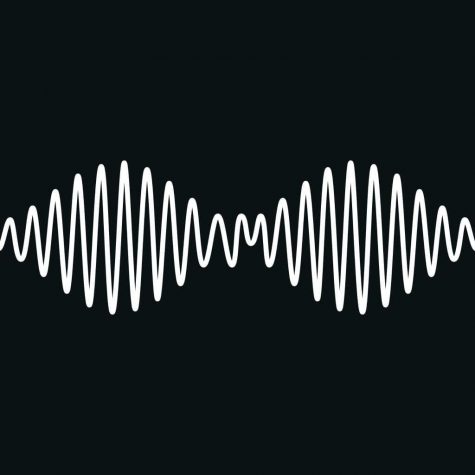 This is an album that brought old-fashioned guitar riffs back into mainstream ears. While they were never gone, they had lost appeal to more current genres of music. "AM" is an auditory masterpiece from the melodic tone of "R U Mine?" and "Do I Wanna Know?" to the sadness of "I Wanna Be Yours," this album is just good, old-fashioned garage rock. This is why I keep going back on an almost daily basis six years later. It's no big concept album trying to tell a story. Rather, it's just straight-up good music, which sometimes is more compelling than an album trying to tell a story. This is due to the fact that it's able to focus on stronger songs (and singles) rather than an overarching theme. It also doesn't hurt to have an iconic album cover reminiscent of Joy Division's "Unknown Pleasures."
6. Kanye West- "My Beautiful Dark Twisted Fantasy" (2011)
I was tempted to place "Yeezus" here simply because of "Bound 2," but the beauty of one song cannot account for the horrible sins the rest of the album commits. In short, "Yeezus" is a very loud and experimental mess with a couple good songs. MBDTF on the other hand, has some of the greatest Ye songs of all time. From the eight-minute magnum opus of "Runaway" to all the guest verses on "Monster," this album never outstays its welcome and continually reaches new heights. This album has arguably the greatest guest verse of all time with Nicki Minaj on "Monster." MBDTF is not Yeezy's best work. That title goes to his previous work "808s & Heartbreak," an album which brought back 808s and inspired current rappers such as Kid Cudi and Lil Uzi Vert. MBDTF is a compelling listen and much better than his follow-ups: "Yeezus" and "Life of Pablo." It's certainly an album everyone should listen to at least once in their life.
5. Daft Punk- "Random Access Memories" (2013)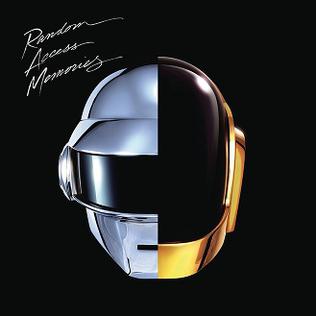 This album made disco cool again, essentially it took Daft Punk's previous work and flipped it, making a futuristic disco-funk album. While that may be difficult to understand, one listen will allow for easy understanding. From the hit single "Get Lucky" to deep tracks as "Giorgio by Moroder"  and "Within," it is  fantastic work that was different from everything else at the time of its release. The album is another great example of using its exceptional guest features. Pharrell, Nile Rodgers, to Julian Casablancas and Panda Bear all add their unique talents beautifully in the disco-funk sound. Many just remember "Get Lucky." It was a huge hit, but to say this album only had one good song is far from an understatement. It won Album of the Year at the Grammy Awards for a reason. Also you haven't heard "Get Lucky" till you've heard the album version which is three minutes longer with an instrumental introduction and build-up before the final chorus.
4. A Tribe Called Quest- "We Got It From Here… Thank You 4 Your Service" (2016)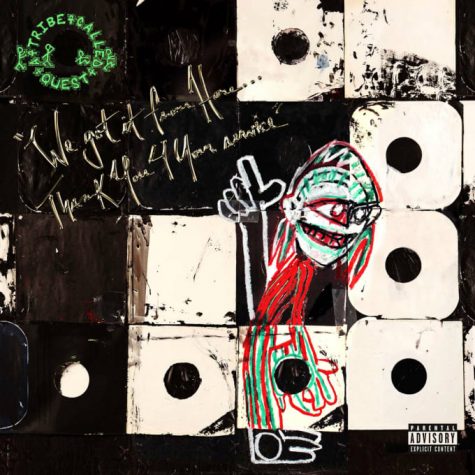 "We Got It From Here… Thank You 4 Your Service" was an album 18 years in the making and they held no punches. Reuniting for "The Tonight Show" the same night terrorist attacks in Paris occurred, they set aside their differences and decided to record a secret album.  This was more than a comeback album, it's a statement on the state of America, especially at the time of its release, as the 2016 election cycle was in full swing. We see Tribe's view of America, a mostly negative one shown through lyrics such as "All you Black folks, you must go, All you Mexicans, you must go, And all you poor folks, you must go, Muslims and gays Boy, we hate your ways" and "It always seems the poorest persons are people forsaken." Even without the political message, you still have a fantastic production led by the leader Q-Tip who is notorious for being a perfectionist. On top of this there was guest features from Kendrick Lamar, Kanye West and Andre 3000, as well as lyrics written by Elton John, Jack White and Anderson .Paak. This album is truly amazing and is a perfect ending for the group, as well as for the memory of Phife Dawg, who died before completion.
3. Kendrick Lamar- "good kid, m.A.A.d city" (2012)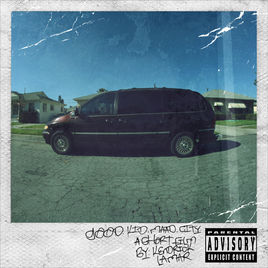 Just like with Drake's "Take Care," this is Kendrick's masterpiece and will never be topped. "good kid, m.A.A.d city" is everything an album should aim to be. It tells the story of Kendrick's life in Compton, California, from smoking his first blunt (which had him foaming up) and attempting to have sex with Sherane (a girl he's into) to having his mother worry about him not making it home. It tells the story of gang-ridden America better than any documentary can. Voicemails from his parents and conversations from his friends usually end the tracks connecting one song to the next.  The voicemail from his mother wondering if he will make it back home is enough to put tears in your eyes. It's not just the story. Kendrick uses his lyrical skill and uses his guests to his advantage. Drake brought a mainstream appeal, Jay Rock brought a different perspective of gang lifestyle, Mary J. Blige brought a hopeful outlook for the future and lastly Dr. Dre threw in his signature production and classic verses about marijuana and women. Kendrick, however, sounds his best on solo tracks, particularly "Backseat Freestyle" and "Swimming Pools (Drank)," in which his rapping is second to none.
2. Paramore- "Paramore" (2013)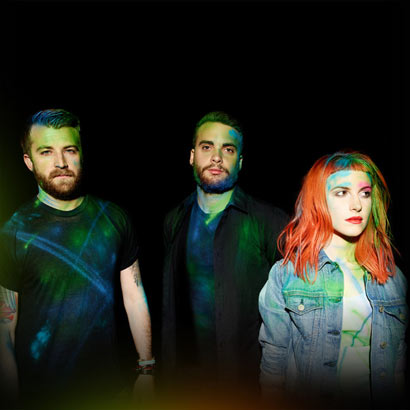 As my friend Ale told me over the summer, "Paramore was at their peak in 2013. They were the most successful they ever been and were comfortable with themselves," and was boy was he correct.  This album has been severely underrated and left off many "top of" lists, which is a crime because this is one of the most complete albums I've ever heard. Forget about the pop singles and listen to the album as a whole, and you hear heartbreak, gratitude and love all through lead singer Hayley Williams' fantastic vocals. This album exemplified the group at their very best. When "Ain't It Fun" is one of the weaker songs on the album, you know you have something special because that song is an absolute blast. It's rather a shame only "Still Into You" and "Ain't It Fun" are the songs that still get played live because there's a list of songs that deserve more recognition. Among these are: "Last Hope," "Part II," "Grow Up" and "Native Tongue." If I could only listen to one album for the rest of time, it would have to be this one. Yet while it's my favorite, it's still not objectively the best album in this decade.
1. Childish Gambino- "Because the Internet" (2013)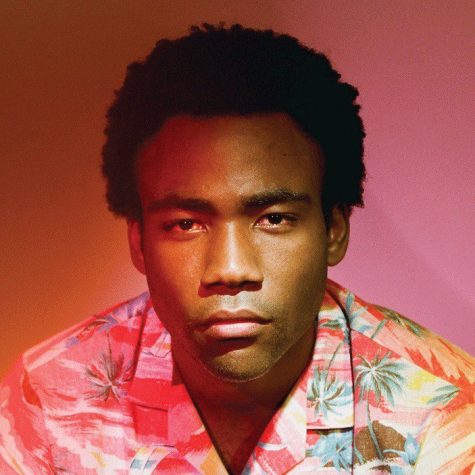 Gambino is my favorite rapper in the game and this album is the one that solidified his talent as a serious rapper. "EP," "Royalty" and "Camp" showed he had the skills to make it, but "Because the Internet" showed he has the production skills to complement them. Who else could take the obnoxious beat of "3005" and make it the catchiest song on here. The album also does a great job avoiding expectations especially with its guests. Only Gambino would get Chance the Rapper to do a chorus rather than a verse and do the opposite with Jhene Aiko. However, it's the lyricism in this album that captures my attention the most, especially, "I could've stayed where I was and have a life you'd be proud of / But I'd rather chase things never thought of." Put simply, this man is a genius and there's obviously a reason he's the hottest thing in Hollywood right now with his Emmy-winning "Atlanta," Grammy-winning "This Is America" and fan favorite performance in "Solo: A Star Wars Story" all occurring in the last 12 months. 
Story continues below advertisement