Duke and Denver highlight men's lacrosse home schedule
Hang on for a minute...we're trying to find some more stories you might like.
If Marquette men's lacrosse is aiming to continue building interest on campus, they released the schedule to do so. Marquette will host Duke and Denver at Valley Fields this spring, in addition to four other opponents.
While Duke and Denver close out the season, the regular season begins on the road against Jacksonville Feb. 18. The home opener comes March 3, as Marquette will host the third annual Midwest Classic for the first time. The Golden Eagles will play Ohio State March 3 and Detroit March 4.
As usual, the schools involved are Marquette, Ohio State, Bellarmine and Detroit, and each will be playing a pair of games. This is the first time Marquette hasn't played the third member of the classic at another point in time.
"I'm really excited to bring the Midwest Classic to Marquette and having some nationally recognized opponents play on campus will be great for the local community," Marquette head coach Joe Amplo said.
Marquette's annual matchup with Notre Dame is on for another year. The Golden Eagles will travel to South Bend for a third straight year to take on Sergio Perkovic and the Fighting Irish April 11.
The Golden Eagles open the campaign with a pair of fall scrimmages in Blaine, Minnesota. National Sports Center Stadium will be hosting months after hosting a Major League Lacrosse playoff game. Marquette will play Fairfield and Minnesota's club team as part of a boy's and girl's tournament presented by Amplify Lacrosse.
"Selfishly, we'd love to have a stronger presence within Minnesota because it's such a great recruiting area for us," Amplo said. "Secondly, it's a great destination for Midwest kids to watch a Division I game."
Marquette will also scrimmage the Milwaukee School of Engineering for the first time. MSOE competes in the Midwest Lacrosse Conference at the Division III level.
"I've developed a really good relationship with their coach," Amplo said. "I know he's really trying to grow that program. I think this will be a great opportunity for him and for our young guys to compete against a hungry group of kids."
Valley Fields will play host to MSOE and Penn when the schools visit Feb. 11.
Full schedule:
Oct. 23 vs. Fairfield/Minnesota (Scrimmage)
Jan. 28 vs. High Point (Scrimmage)
Feb. 4 at Michigan (Scrimmage)
Feb. 11 vs. Penn/MSOE (Scrimmage)
Feb. 18 at Jacksonville
Feb. 25 at Richmond
March 3 vs. Ohio State
March 4 vs. Detroit
March 11 at Robert Morris
March 25 at Georgetown
March 28 vs. Air Force
April 1 at Villanova
April 8 vs. St. John's
April 11 at Notre Dame
April 15 at Providence
April 22 vs. Duke
April 29 vs. Denver
May 4-6 BIG EAST Tournament

About the Writer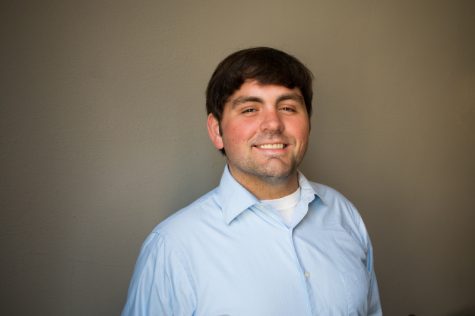 Jack Goods, Sports Editor
Jack Goods is the sports editor of the Marquette Wire, covering the men's soccer, basketball and lacrosse teams. He is a senior from Buffalo, New York...