Jake Bugg Thrills at Pabst Theater
Hang on for a minute...we're trying to find some more stories you might like.
The Pabst Theater was alive with sound and excitement Tuesday night as Jake Bugg took the stage.  The 22-year-old singer songwriter is on the American stretch of his world tour supporting On My One, his new album.
Bugg began by playing the title track, accompanied only by his guitar, to a buzzing audience.  He continued by playing the next few songs acoustically.  His band joined him for his hit "Two Fingers" from his self-titled album.
Riding on the enthusiasm, Bugg played "Bitter Salt", a single from his latest release, showing his true musicianship through a skillful guitar solo.
Later, Bugg pulled out an exquisite blonde telecaster to play "Never Wanna Dance", an introspective, slow tempo song.  After speeding it up for his new songs "Livin' Up Country" and "Put Out The Fire", he slowed yet again to play a single from his second record.  "Simple Pleasures" pulled the crowd in with his haunting, Santana style guitar solos.
Bugg finished his set with his biggest hit, "Lightning Bolt", electrifying the crowd.
Although Jake Bugg isn't known for his amazing stage presence, he possesses an ability to bring the house to its feet.  While staying true to the recorded nature of his songs, he invigorates and rethinks them to the point where they can be enjoyed by fans of any genre.
Jake Bugg talked with Marquette Wire, take a look here: https://marquettewire.org/3953313/radio/radio-music/artist-interview/new-music-monday-jake-bugg/
To find upcoming concerts at the Pabst, visit pabsttheater.org
Full Setlist:
On My One
Strange Creatures
You and Me
Love, Hope And Misery
Trouble Town
The Love We're Hoping For
Love Me The Way You Do
All That
Two Fingers
Bitter Salt
Seen It All
Messed Up Kids
Never Wanna Dance
Livin' Up Country
Put Out The Fire
There's A Beast And We All Feed It
Taste It
Kingpin
Slumville Sunrise
Simple Pleasures
Gimme The Love
Broken
Lightning Bolt

About the Writer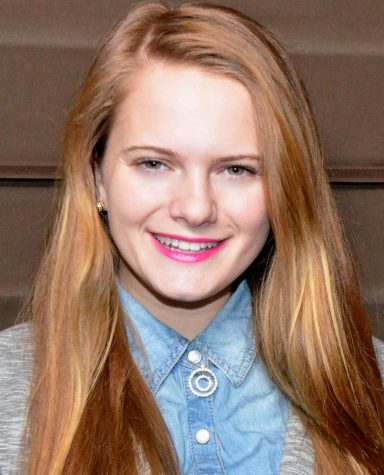 GM Powell, Radio General Manager
GM Powell is the general manager for Marquette Radio.  She's a senior studying biological sciences, Spanish, and business. In addition to working for...