US Marine Corps to fill fourth Ivy vacancy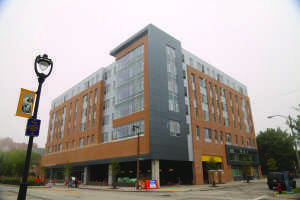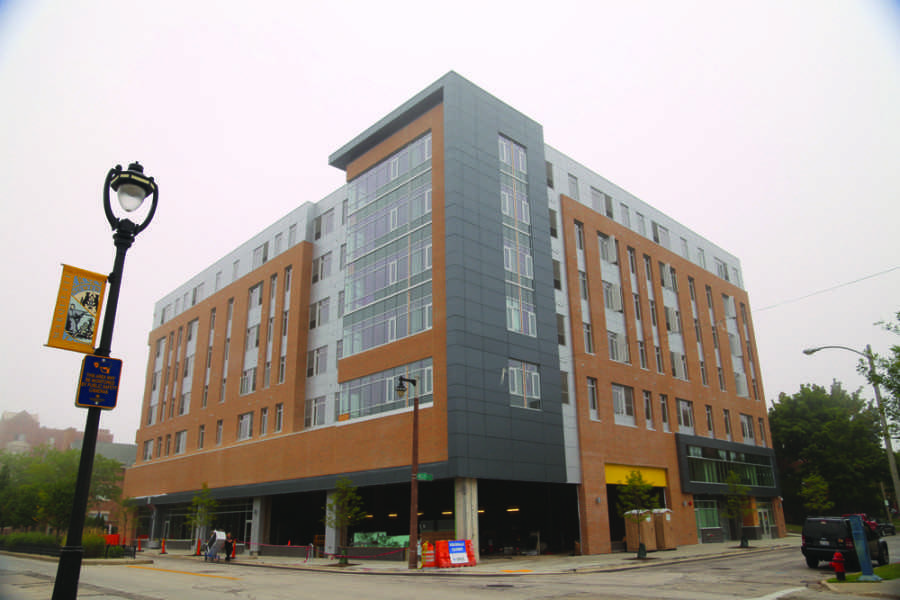 The U.S. Marine Corps will move into the last commercial space in The Ivy on 14th apartment building this semester.
The location will function as a recruitment office and will join the ranks of Subway, Burger King, and Tangled Noodles and More in the 1400 block of W. Wells Street. Julie Ledger, vice president and general manager of Opus Development Company, said opening day for the recruitment office is "imminent."
"They will amazingly open first even though they signed last," Ledger said. "We were ecstatic for the Marine Corps. They're a good, strong tenant. We also felt they would be a very reputable tenant and they would be consistent."
As for the Ivy restaurants, Ledger said Subway will open first, followed by Tangled Noodles and More and then Burger King. Although she could not pinpoint an exact opening date for each, she said students should expect all three to open sometime this semester.
Ledger said the likelihood of the Marine Corps going out of business is slim, making them a desirable tenant for Opus. In addition, their moving process is simpler and less time consuming compared to that of a restaurant.
Opus decided to welcome the Marine Corps as the fourth tenant instead of another restaurant.
"We did not expect to have three restaurants," Ledger said. "Honestly, our building could not handle another restaurant."
As for the forthcoming Pita Brothers brick-and-mortar location in the 1600 block of W. Wisconsin Ave., Vijay Swearingen, owner of Pita Brothers, said students should expect a mid-February opening for the former campus food truck.
The Tribune reported Sept. 9 that Pita Brothers was anticipated to open last fall alongside Starbucks, Cousins Subs and Walgreens. When asked about reasons for the delay, Swearingen mentioned a few contributing factors.
"A lot of times things get pushed back. Plan approval applies to many categories that would go into a store. Plan approval delays and worker delays caused us to push back," Swearingen said. "Getting those things open exactly on time, you hope for the best. It takes an extra month or two sometimes."
There is no word on who will fill the vacant space neighboring Pita Brothers. According to Swearingen, one company was in talks to occupy the vacancy but opted out.
Leave a Comment