1. Marquette graduate James Foley killed by Islamic militants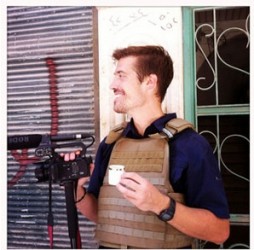 Journalist and Marquette alumnus James Foley was killed by Islamic State militants in a video they posted online at the end of August. His execution was said to be in retaliation to American airstrikes on the Islamic State. Foley went missing while on a journalism assignment in Syria in November 2012. A prayer vigil to honor Foley's life was held in the Church of the Gesu shortly after his death and it was attended by hundreds of Foley's friends and former classmates.
2. Philosophy class disagreement leads to dismissal of professor John McAdams, visit from Westboro Baptist Church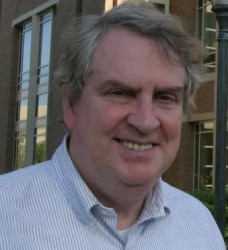 Political science professor John McAdams was suspended from Marquette in December 2014 for criticizing former teaching assistant Cheryl Abbate on his blog. He criticized a disagreement on same sex marriage that Abbate had with a student in a blog post that gained national attention. The Westboro Baptist Church of Topeka, Kansas picketed campus in response to the disagreement. McAdams' classes for the spring semester were cancelled, according to his blog. Marquette then began the process to revoke his tenure and dismiss him from faculty.
3. Gesu pastor John Schlegel diagnosed with inoperable cancer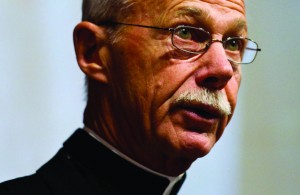 Gesu Pastor John Schlegel announced in a letter to his congregation in March that he was diagnosed with inoperable pancreatic cancer. He was able to visit the Vatican and celebrate Mass with Pope Francis in late March. Since his diagnosis, Schlegel has received an overflowing amount of support from civic leaders, church leaders, students, students' families and couples he has married.
4. The Department of Public Safety transitions into a police force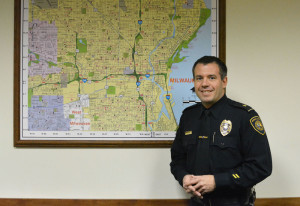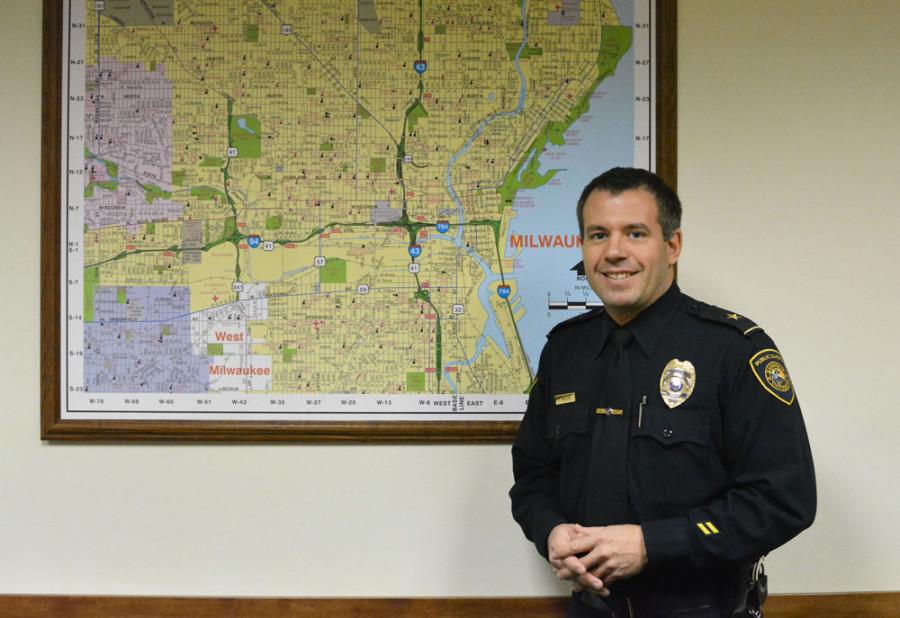 Gov. Scott Walker came to campus last April and signed legislation granting Marquette the permission to transition DPS into a police force. DPS then held an open forum to gather community input on the possible transition. At University President Michael Lovell's State of the University address in January, he announced Marquette's decision to commission a police force. The Marquette University Police Department will officially transition May 1.
5. Marquette mourns the loss of four employees, an alumnus
The university mourned the loss of several employees and one alumnus this school year. Elena Ivanova, a visiting assistant professor of chemistry, passed away in March due to undisclosed reasons. Hundreds of students and faculty held a vigil for Ivanova the night after the news broke. Marc Marotta, the BMO Harris Bradley Center board chairman and Marquette alumnus passed away unexpectedly in April of a heart attack. Philosophy professor Bill Starr passed away in February of natural causes. Political science professor James Rhodes passed away from cancer in January and Mary Melter, office associate in the Department of General Dental Sciences, passed away in April.
6. Multiple changes made to food options around campus
The Pita Brothers food truck bought a brick-and-mortar location that is slated to open soon. The new Ivy on Fourteenth apartment building will host Subway, Burger King and Tangled Noodles and More in its retail space. The Broken Yolk at The Marq closed in April while the Broken Yolk at Campus Town extended its hours. The Marquette Gyros restaurant was demolished in November.
7. University President Michael Lovell inaugurated, launches initiatives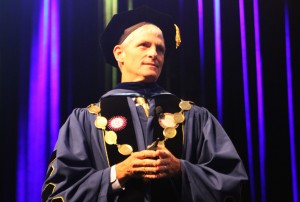 During Lovell's inauguration ceremony in September, he announced the launch of several new university initiatives and expansion strategies, including a multi-purpose athletic and research facility and a partnership with the Milwaukee Bucks. The university also purchased Butch's Steakhouse in April as part of developing a multi-purpose athletic facility.
8. Scott Walker re-elected as governor, prominent political figures visit Milwaukee to support candidates
Before the Wisconsin governor election, President Barack Obama, First Lady Michelle Obama and former President Bill Clinton all came to Milwaukee to support Democratic candidate Mary Burke. State Rep. Dale Kooyenga (R-Brookfield) came to a Marquette College Republicans meeting to stump for Governor Scott Walker. Walker was successfully re-elected in November, earning about 53 percent of the vote over Burke.
9. Provost position filled by Daniel Myers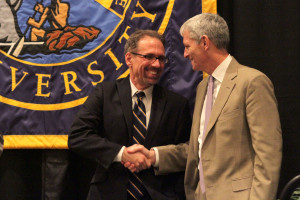 After almost two years without a provost, Daniel Myers was selected to fill the position in February. Myers said the university has a strategic plan laid out, but it needs to be filled with specifics and ideas, which he plans on doing by developing the necessary resources. Myers officially starts as provost July 1.
10. Milwaukee Bucks announce new arena
The Milwaukee Bucks moved forward in its quest for a new arena. It started with looking into potential locations and continued with an attempt by Walker to add bonding for the arena in his budget. The latest development came when the Bucks revealed a $1 billion arena package, located north of the team's BMO Harris Bradley Center, including $500 million for development surrounding the new arena.