Noskowiak to thank for strong 2015 recruiting class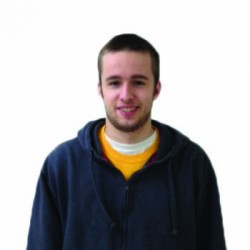 Last spring, Marquette basketball fans watched with increasing anxiety as one by one, recruits from Buzz Williams' 2014 class decommitted.
Marial Shayok went to Virginia, while Satchel Pierce and top recruit Ahmed Hill both followed Williams to Virginia Tech. New coach Steve Wojciechowski was in an unenviable position of having to start recruiting pretty much from scratch at the eleventh hour.
In his first weeks as coach, Wojciechowski made two crucial moves that will keep Marquette basketball viable for years to come. The former Duke assistant affirmed the commitment of Seymour native Sandy Cohen III, and showed a desire to establish a solid in-state recruiting base, something Williams struggled with in his time in Milwaukee.
More importantly, Wojciechowski convinced Sun Prarie's Nick Noskowiak, a 2015 point guard that had previously committed to Williams, to stay on board. While Noskowiak is himself a top-50 recruit, his role in the recruiting process for Marquette's 2015 class cannot be understated.
Neenah native and 2015 6-foot-10 center Matt Heldt committed to Marquette July 1. Heldt's stock has greatly increased since his commitment, and he will add much needed depth to Marquette's front line.
Undoubtedly, Heldt's AAU teammate, Noskowiak, played a big part in his decision making process. In a show of Marquette pride, Noskowiak tweeted July 14, "Doesn't feel right playing with my bro @HeldtMatt in red and white Wisconsin jerseys…can't wait to put that Gold and Blue on."
But even before that, Noskowiak was diligently recruiting Marquette's most recent target, 2015 combo guard Haanif Cheatham of Fort Lauderdale, Fla. Noskowiak tweeted July 12, "Marquette fans go Follow my guy @H22_Cheatham were in his top 5 we have to get him."
At that time, experts on 247sports.com slightly favored Marquette to land the 6-foot-5 Cheatham. That all changed after Cheatham's visit to Milwaukee Aug. 29, when according to Mark Miller of the Wisconsin Basketball Yearbook, Noskowiak and Heldt were on hand to welcome him.
Noskowiak continued exchanging tweets with Cheatham in the lead-up to his decision Friday, when Cheatham shocked no one by becoming Wojciechowski's third 2014 commit.
With one spot left on the 2015 roster, it appears Wojciechowski will turn his full attention to ESPN 100 No. 5 recruit Henry Ellenson of Rice Lake. Noskowiak will without a doubt be lending his support.
On the same day he asked Marquette fans to follow Cheatham on Twitter, Noskowiak tweeted about Ellenson: "An nba scout told me 2day @Hjellenson reminds him of Dirk, go follow him if u have been living under a rock an haven't yet we need him MU!!!"
Noskowiak, who also plays AAU with Ellenson, continues to retweet Marquette basketball media as they speculate on Ellenson's potential commitment. The big man would put the icing on the cake of an already top-10 2015 recruiting class, per 247sports.com.
If Wojciechowski can turn Marquette basketball around with his 2015 class, look no further than Noskowiak as the primary reason.
View Comments (1)