Phelps bring head coaching experience to MU staff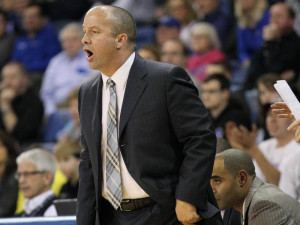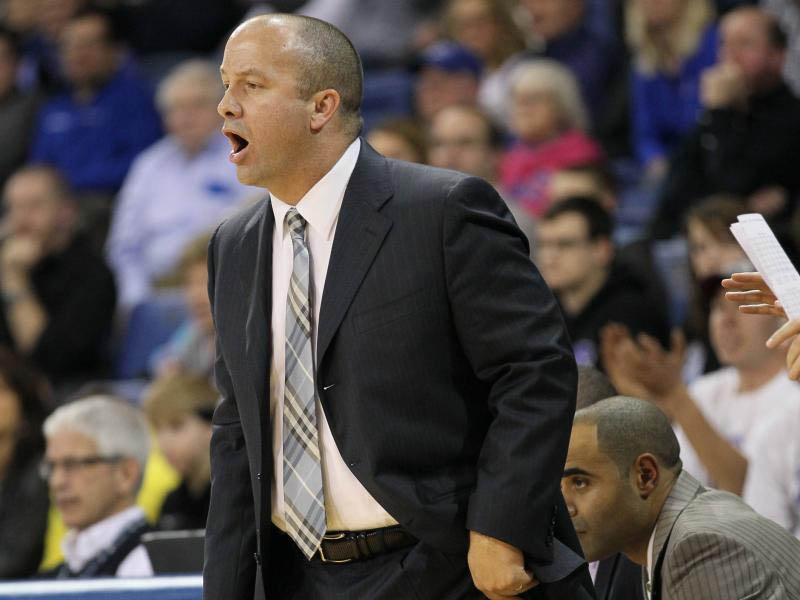 Marquette men's basketball coach Steve Wojciechowski made his second hire Tuesday, adding Missouri assistant Mark Phelps to his staff. The announcement came one week after Wojciechowski's hiring and one day after he brought in NBA development league assistant Chris Carrawell.
"When I started putting my first staff together, one of the priorities was finding an individual with head coaching experience who was also in possession of a strong passion for the game of basketball and I couldn't be more excited about adding Mark Phelps in that role," Wojciechowski said.
Phelps spent last season as Frank Haith's assistant, and the Tigers went 24-12 (9-9) and reached the second round of the NIT. Phelps' acceptance of the Marquette position means Haith will need to hire his eighth assistant in three seasons.
As the successor to 2008 National Coach of the Year Keno Davis, Phelps coached the Drake Bulldogs for five seasons, leading them to the CIT twice.
But Phelps' Bulldogs rarely competed for Missouri Valley Conference titles as they compiled an overall record of 77-86 (37-53 in conference play). His teams never finished more than two games over .500 or above .500 in conference play.
Phelps' best season at Drake came in 2011-12 when his team finished in a tie for third place in the MVC with an 18-16 (9-9) record. After the following season yielded a 15-17 (7-11) record with no postseason, Phelps was dismissed March 14, 2013.
Despite the tough stint, he won more games than any Drake coach over his initial four seasons and was the program's winningest coach since Maury John (1958-71).
Phelps' career began in 1996 at North Carolina State where he served as an assistant under Herb Sendek for 10 years. The program returned to prominence during Phelps' tenure, as the Wolfpack reached the NCAA Tournament five consecutive times from 2001-02 to 2005-06.
When Sendek accepted the head coaching job at Arizona State in 2006, Phelps followed and coached under him for another two years before being hired by Drake. While with the Sun Devils, Phelps coached NBA star James Harden during his freshman season.
Phelps joins another former head coach in Jerry Wainwright on Marquette's staff, where his experience at the helm of a program will be greatly valued by the Golden Eagles' rookie head coach.
"Mark's career in collegiate basketball speaks for itself and I had the opportunity to compete against him for a number of years in the ACC and have always respected him as not only a coach, but a person as well," Wojciechowski said.
Leave a Comment