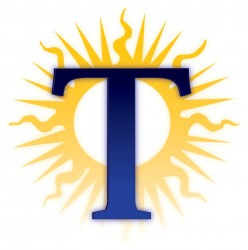 The university is set to engage in its search for a permanent provost following the recent hire of Marquette's new president-elect Michael Lovell.
Students should not expect as quick of a hire as Marquette's new men's basketball head coach Steve Wojciechowski, which was announced just 10 days after Buzz William's departure.
According to an email from Interim Provost Margaret Callahan, the goal is to have a new provost named by spring 2015. The provost serves as the university's chief academic officer.
"Academic searches require shared governance and input from many collaborators so the process will likely take some time," Callahan said.
Lovell will be directly charged with establishing the timeline for filling the position, Callahan said. He officially begins his new role as Marquette's president Aug. 1, according to an email he sent to students March 26.
"Finally, the university has a number of key leadership hires to make in the next year," Lovell said in the letter, "and ensuring we build the right team of people to foster innovation and collaboration will be extremely important."
The university has been without a permanent provost since June 2013, when former provost John Pauly left his position after five years in the job and returned to teaching. He is now teaching journalism and media studies classes in the College of Communication.
Pauly said the provost has two main responsibilities, which are "managing urgency and making good decisions possible."
To do this, Pauly said, a provost must make tasks "actionable," while simultaneously "giving people the sense that they are capable of the hard work they are being asked to do."
As for the second responsibility, Pauly said, "any provost can just choose to do something, given the power the position caries." However, the best decisions – the ones with staying power – come about collaboratively with other administrators.
Pauly also mentioned the personal qualities the university should look for in potential candidates. These include respect, curiosity and the ability to work with an array of stakeholders in the university, such as students, staff, trustees and community members.
"The best provosts know how to translate the idioms and concerns of each of those groups," Pauly said, "and to coach their colleagues in how to work effectively with one another."
He said that speaking and writing skills were major factors in choosing a provost, but, "being a careful listener matters even more."
Pauly also criticized the current state of "disorganization" at Marquette regarding the organizational charts that are in a constant state of flux. He said he thinks this creates confusion, particularly concerning the "strong provost" model that Interim University President the Rev. Robert A. Wild implemented in the fall. The strong provost model is supposed to make the provost the second-ranking member of university administration.
"I may be in the minority on this," Pauly said, "but I honestly do not think that anyone at Marquette knows what they mean when they say they want a strong provost model."
He said that Marquette should spend less time "fiddling" with organizational models and more time collaborating with one another.
"Marquette's habits of deliberation and decision making are just not very good," Pauly said. "If we committed ourselves to significantly improving our culture of deliberation over the next several months, that would be a lovely gift to present to Mike Lovell."