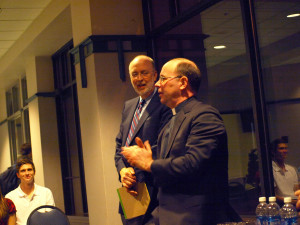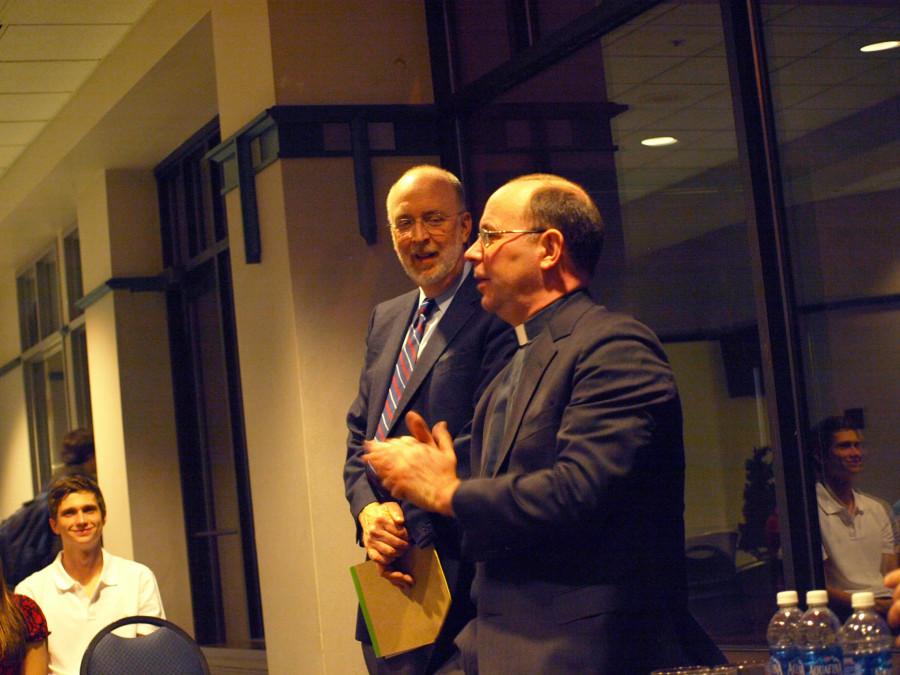 Eight of Marquette's top 15 earners last year no longer work at the university, according to its most recently released tax documents.
The University is required to report its highest compensated employees each fiscal year. The tax document used for the list below spanned from June 2012 to June 2013.
While this list of earners did not change much from the previous year, it serves as an illustration of the heavy administrative turnover that took place in the past year.
​Buzz Williams – Compensation: $1,834,899.  Williams resigned from his head men's basketball coach position in March to coach at Virginia Tech​. He was replaced by Steve Wojciechowski of Duke University. Marquette's tax records also detail a bonus package that the university set up for Williams, which is structured in the form of a limited liability company named Team Buzz Williams. Marquette paid $916, 250 to this LLC last year.
Terri Mitchell – Compensation: $465,663. Mitchell resigned from her head women's basketball coach position in April​. She was replaced by Carolyn Kieger, a former Golden Eagle point guard.
Julie Tolan – Compensation: $384,052. Tolan resigned as vice president for University Advancement in June 2012 and was named CEO of the Milwaukee YMCA in summer 2013. ​​The VP spot for Advancement was filled by Michael VanDerhoef in July 2013.

Gregory Kliebhan – Compensation: $380,089. Kliebhan retired as senior vice president in July 2011, citing health reasons. He worked at the university for 35 years.

John Pauly – Compensation: $357,741. Pauly stepped down from the provost position in May 2013 and returned as a journalism and media studies professor in the College of Communication, where he used to serve as dean. He now chairs the journalism department. Margaret Callahan, dean of the College of Nursing, is acting as interim provost during a nationwide search for a permanent replacement.
Larry Williams – Compensation: $352,207. Williams resigned as athletic director in December 2013. Bill Scholl of Ball State University was tapped to fill the position in Sept. 2014.
Joseph Kearney – Compensation: $346,740. Kearney serves as dean of the Marquette Law School and has been a member of the school's faculty since 1997.
Robert Bishop – Compensation: $338,949. Bishop resigned from his position as dean of the Opus College of Engineering in July 2014 for a job with the University of South Florida. The position is being temporarily filled by Kristina Ropella, chair of the biomedical engineering department, who will lead the college during a national search for a new dean.
John Lamb – Compensation: $331,045. Lamb serves as vice president for finance and treasurer of the university. He has worked at Marquette since 1997 and was elected university treasurer in 2007.
William Lobb – Compensation: $327,173. Lobb serves as dean of Marquette's School of Dentistry. He joined Marquette in 1994.
Margaret Callahan – Compensation: $311,990. Callahan serves as dean of the College of Nursing and was selected as interim provost after John Pauly resigned from the position in May 2013.
Mary DiStanislao – Compensation: $290,501. DiStanislao resigned as executive vice president of Marquette in October 2013.  After, her position was eliminated during a restructuring of the administration.
Cynthia Bauer – Compensation: $257,447. Bauer serves as vice president and general counsel of Marquette. She joined Marquette in 1991 and was promoted to general counsel in 1994. She was elected assistant secretary in 2003 and assistant treasurer in 2007.
Mary Austin – Compensation: $245,879. Austin serves as associate vice president for finance under John Lamb in the Office of Finance. She has been part of the university since 2004.
Scott Pilarz – Compensation: $150,190. Pilarz resigned in September 2013 after serving two years as university president. He was then named president of Georgetown Preparatory School in March 2014. Michael Lovell, formerly the chancellor of the University of Wisconsin-Milwaukee, was picked to replace Pilarz in March 2014. Marquette did not report Pilarz being a top earner in his first year as president, and a university spokesman did not return calls to clarify the compensation.