EDITORIAL: Recognition of student media's role necessary in upcoming cuts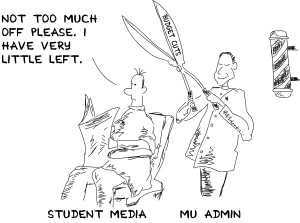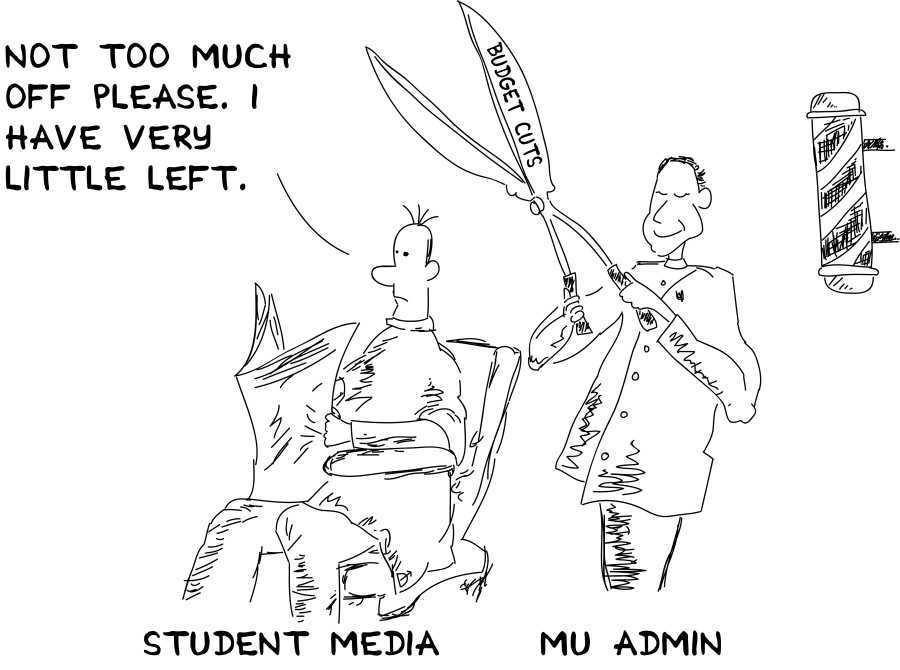 The inclusion of Marquette Student Media in university-wide budget cuts may measure up on a balance sheet, but it has the potential to put the entire university at a loss.
Budget cuts are a double-edged sword, and as student journalists, we're innately opposed to measures that will change the way we already operate. These cuts will spur a consolidation of roles in student media, allowing fewer students to play active roles with reduced or no pay. It could also reduce the number of opportunities we as student journalists have to inform fellow students, in addition to stifling the ability to work on our craft.
We do understand the tight budgetary realities the university faces. When the conversation comes to budgetary concerns, student media is at the chopping block, right alongside regular academic initiatives within the university.
The university has kept student media hanging in the balance for a few years now, and budget cuts are nothing new to participating students. From the outside looking in – with the administration assessing where cuts need to be made – it's easy to assume cuts should offer equal reverence to areas across the board. But student-run programs suffer to a significantly higher degree with the same flat percentage cut to the budget as other areas.
As aspiring journalists, the experience in student media is priceless. The College of Communication consistently offers pragmatic applications of coursework to its students, as seen through partnerships with the Milwaukee Neighborhood News Service, work done with professional journalists through the O'Brien Fellowship and the Faye McBeath internship with the Milwaukee Journal Sentinel. Student media is another one of those outlets, but when budget cuts become necessary, we're forced to quantify the experience. The university needs to understand that cuts to pragmatic initiatives put Marquette at a greater loss than the dollar value on a spreadsheet would suggest.
Student media also gives students an opportunity to work on and improve their communication skills, with content improving as the students learn and grow. The very best courses taught by highly-regarded professors could not replace that experience.
Student media produces employees well-equipped to work in their field after graduation. It provides a selling point for prospective students, many of whom will come to Marquette knowing they can hone practical skills early. It puts students in touch with professionals, informs a campus community and leads students to careers.
Students working at the Tribune, Marquette Radio, MUTV and the Marquette Journal consistently produce strong content and break campus news with many stories reaching beyond campus. Other than publishing this content, online and in print, much of the budget we have goes toward compensating student editors, reporters, designers and managers. For a small stipend, many students choose to forgo outside employment so they can dedicate their time to student media. It is a humble yet necessary incentive that is threatened with looming budget reductions.
The small budget devoted to student media does not have fat to trim. None of these benefits are more essential than the next, but all suffer when students lose funding – although students and the College of Communication will address changes the best way possible.
Working in student media requires work that is much more practical than typical coursework in the College of Communication. One of the vital ways student media operates is in its inclusiveness: the ratio of positions to students seeking them has always been close. Many who work for each branch of student media are either freshmen or sophomores – something that draws many prospective students to Marquette in the first place. If they want to become journalists and hit the ground running, they can do just that.
The university's practical concerns are duly noted, but that doesn't mean budgetary cuts should infringe upon our education.
Leave a Comment