Women's basketball moves back to .500 in conference play with win over Seton Hall
The Marquette women's basketball team is back to .500 in Big East play.
Forgetting about this loss to Seton Hall back in December, the Golden Eagles (12-7, 5-5 Big East) swept off the cobwebs against Pirates Sunday afternoon with a 80-61 victory at the Al McGuire Center.
"Just a tremendous team win today. Seton Hall's a great team. I thought we did an awesome job on their big two with Lauren Park-Lane and Sydney Cooks, and can't say enough about our bench to come in and help us be successful," head coach Megan Duffy said.
"We've been working really hard on that collection of our bench and some of our other starters being confident to take shots, and just happy came to fruition today."
Marquette keeps its undefeated streak at home against Seton Hall with the victory.
Statistical Leaders
Senior forward Chloe Marotta showcased her offensive talent, putting up 19 points, five assists, four steals and two blocks in 37 minutes.
Two other Golden Eagles finished with double-digit points: first-year guards Kenzie Hare and Emily La Chapell finished with a career-high 23 and 12 points respectively.
"Kenzie Hare was tremendous. Got hot doing what she does, being a playmaker and making shots," Duffy said.
Senior guard Lauren Park-Lane led the Pirates with 14 points, shooting 5-for-18 from the field and 0-for-4 from beyond the arc.
Marotta Continues to Make History
Marotta broke another record Sunday, becoming the 10th-highest rebounder in program history with a career 779 rebounds.
"I take a lot of pride rebounding," Marotta said. "There's a lot of great people on that board and I tend to look at it every now and then."
Overall on the day, the Mequon, Wisconsin native finished with 12 rebounds, nine of which came on defense.
A Hot Start
It seems as though Marquette has not been able to start hot when it is most needed. That was not the case Sunday as the Golden Eagles got out to an early 6-0 lead after senior forward Kennedi Myles hit a mid-range jumper.
"I just felt like we owned our own our home court today, I thought there was great energy, we had a great crowd today. I thought that fed off of just our mentality of sharing the ball, moving the ball," Duffy said. "Even when Jordan King got a couple fouls, it was great to just see that ball continuing to move and people step up and take their shots."
It was 14-7 Marquette late in the first quarter after La Chapell received a nifty pass from Myles under the basket to make a layup, forcing a Seton Hall timeout.
The first frame ended with the Golden Eagles leading 18-13, their best start since playing at DePaul January 4th.
Containing Park-Lane
Few players in the Big East are as dominant while shooting as Park-Lane. After putting up 31 points in her earlier matchup against Marquette, she was unable to score buckets early, finishing the opening quarter with a mere two points.
"We had two great days prepping and Rose Nkumu continues to just step up to the challenge every night and guard one of the other team's best players," Duffy said. "We also put some bodies around her a little bit more than maybe when we played out there. Understood just making it feel crowded for her."
The Wilmington, Delaware native had to sit out during the second quarter after picking up her third personal foul. She ended the first half with four points.
Plundering the Pirates
Seton Hall had trouble maintaining possession all game, giving Marquette 25 points off 14 steals in the first half. On the night, Seton Hall gave up its most turnovers on the season with 23. The Golden Eagles finished with 18 fast-break points compared to the Pirates' eight.
"I mean, we got 25 points off of their turnovers. So that's I mean, that might be the start of the game," Duffy said.
Next Up
Marquette will stay in Milwaukee to host Xavier (7-12, 0-10 Big East) Wednesday evening. Tip-off is set for 7 p.m. CST.
"I hope this (win) gives our team a little bit of a boost. Now it's about getting the right amount of rest and you know, being locked in to protect our own floor again," Duffy said.
This article was written by Jack Albright. He can be reached [email protected] or on Twitter @JackAlbrightMU.
Leave a Comment
About the Contributors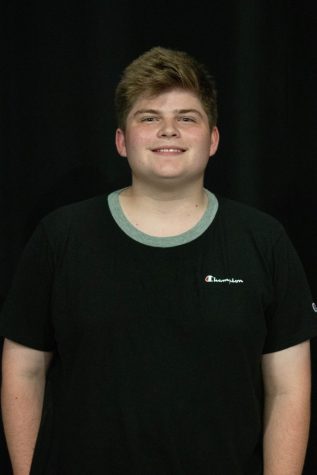 Jack Albright, Sports Reporter
Jack is a Sports Reporter at the Wire. He  is a first-year from Charlton, Massachusetts studying journalism

In his free time, Jack enjoys watching...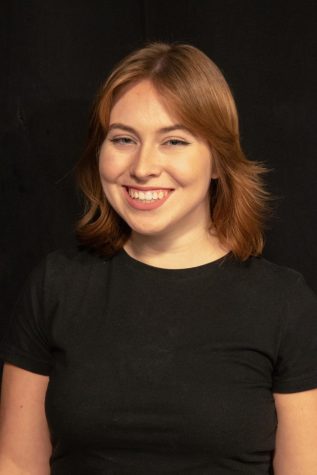 Katie Craig, Staff Photographer
Katie is a Staff Photographer at the Wire. She is a first-year from Lakeville, MN studying digital media and minoring in advertising.

In her free time,...