CADY: Sexual assault cases need sufficient attention, resources
Four American gymnasts testified at a Senate hearing Sept. 15 against Larry Nassar, former U.S. Olympics Gymnastics doctor. This hearing was to confront the FBI agents who mishandled their case. Simone Biles, McKayla Maroney, Aly Raisman and Maggie Nichols shared gut-wrenching experiences of Nassar's abuse. The athletes also call out the system that not only allowed but enabled the abuse: the FBI. The FBI and other investigators cannot go half-heartedly into sexual assault cases without accountability. 
Countless gymnasts spoke on how they were disregarded by FBI agents and were either ignored, discredited or victim-shamed. At one point in the hearing, FBI Director Christopher Wray said he was "deeply and profoundly sorry" for the delay in Nassar's prosecution and for the pain that caused. 
The FBI agents on the case repeatedly failed the survivors and downplayed their cries for help. Gymnast McKayla Maroney, who competed at the 2021 London Olympics, recalled explaining the details of her abuse in a 2015 phone call to one FBI agent and said that after she finished speaking, she began to cry and was met with silence. Then, the same FBI agent allegedly falsified her statement. The Justice Department has not charged any FBI agents closely involved in the case. 
Another U.S. gymnast, Aly Raisman, six-time Olympic medalist, said the FBI made her feel that her "abuse didn't count." Raisman said in conversations with an FBI agent working the case, he attempted to convince her that her abuse was not "that bad." Raisman also said that it took her years of therapy to unlearn this message and acknowledge that her abuse was bad and mattered. 
Simone Biles, a 25-time medalist for gymnastics, was also outspoken in her testimony about how federal law enforcement and gymnastics officials turned a "blind eye" to the team doctor's years of sexual abuse of her, fellow gymnasts testifying, as well as over 100 women.
"I blame Larry Nassar and I also blame an entire system that enabled and perpetuated his abuse," Biles said.  
Discrediting or downplaying the abuse of survivors of sexual assault is inexcusable. This is especially true when coming from the people who are supposed to protect, hear and serve you justice. The survivors of Nassar deserved better treatment from the FBI, and survivors everywhere deserve investigators who handle their cases with professionality, compassion and a vigorous pursuit of justice. 
In Milwaukee, a Jane Doe filed a lawsuit October 2020 against the Milwaukee Police Department for mishandling her sexual assault case. Doe alleged a prominent Milwaukee real estate developer drugged and raped her. After notifying police, Doe said they repeatedly failed to notify her of new developments in the case. In addition, the survivor said investigators gave the perpetrator special treatment while they gave her "false assurances about her anonymity and protection." There have been no charges made in the case. 
Investigators should always be fully committed to pursuing allegations of sexual assault. Survivors of sexual assault already grapple with trauma and fear of whether or not they will be believed and supported. It is imperative that investigators treat the survivors who come to them with care and the case they are pursuing with urgency.
When investigators fail to treat sexual assault cases properly, they are losing the trust of survivors. Instances like this contribute to a rise in sexual assault cases and a fall in the number of convictions. According to the Milwaukee Police Department, there were 468 reports of sexual assault in 2019. In 2020, that number increased by 5%, jumping to 491 reports. However, even this number is not representative of the whole. 
The Rape, Abuse & Incest National Network reports that only 310 out of every 1,000 sexual assaults are reported to police. This could be for a variety of reasons. Many sexual assault survivors refrain from reporting their abuser because they fear they won't be believed or blame themselves for what happened. Another factor contributing to the lack of reporting could be that 975 of every 1,000 perpetrators will walk free. This issue can largely be attributed to a lack of investigation and a criminal justice system in the U.S. that does not prioritize survivors and their stories. 
Behind all of these numbers and data are people; survivors who were first abused by their perpetrators and then neglected by a system that's purpose is to help them. 
The urgency to protect sexual assault survivors proves itself everyday. A starting point is believing survivors of sexual assault and holding investigators accountable to do their jobs thoroughly and rightfully. 
This story was written by Grace Cady. She can be reached at [email protected]
Leave a Comment
About the Contributor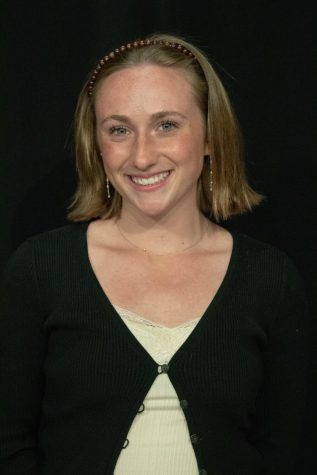 Grace Cady, Executive Opinions Editor
Grace is the Executive Opinions Editor for Fall 2022 the Wire. She is a junior from Delafield, WI studying journalism and minoring in political science.

In...