Sophomores to participate in Bringing in the Bystander program
Marquette University sophomores will be required to participate in a training program which focuses on recognizing the signs of sexual assault and domestic violence.
The Bringing in the Bystander's website describes the training as "a bystander intervention program that teaches about sexual assault, how to intervene and how to seek help." The curriculum was initially developed at the University of New Hampshire, but has made its way to Marquette.
According to a statistic from the Rape, Abuse, and Incest International Network, every 68 seconds an American is sexually assaulted. Programs like Bringing in the Bystander aim to erase the stigma of ignorance toward victims of sexual assault.
Sometimes, there can be a lack of understanding in what is considered harassment. The "Bringing in the Bystander" program works to help inform students about what could be considered sexual harassment.
Thus, the bystander training program will also educate students to act as prosocial bystanders who will choose to intervene if they observe a harmful or potentially violent situation.
According to Marquette University's Good Samaritan Policy, "In any situation involving danger to the health or safety of others who are part of the Marquette University community, students are expected to take action and to determine the appropriate response, regardless of the potential for being found responsible for violations of student standards of conduct involving alcohol or drug use. This means that no formal university disciplinary actions or sanctions will be assigned for violations of university standards of conduct involving drug or alcohol use."
Kaitlin Clancy, a second year Law School student serves as a peer educator for bringing in the bystander program and noted her passion for educating students on these issues.
"In my second year at Marquette, I saved an individual's life because of the bystander rule on campus. Me stepping in when I saw wrong helped get them to the hospital faster for treatment, and no one involved got in trouble because I reached out for help," Clancy said.
In the past decade, movements such as the, "#MeToo" movement have inspired victims to come forward and share their stories of sexual assault. Because of this, programs are being taught to students so that sexual assault can be prevented.
Katy Alder, coordinator of advocacy services and sexual violence prevention and education at Marquette, spoke about how essential it is that students in today's day in age be educated on these topics.
"Sexual assault and relationship violence impact 18-24-year olds at higher rates, making it crucial for us to have conversations about these issues at Marquette. Additionally, students can change campus culture and make a difference in situations involving gender-based violence," Alder said.
Zaida Dangerfield, a first-year student in the College of Nursing said the benefits of Marquette students receiving this training. However, she suggests that the entire Marquette community should participate in this training.
"I think it is good that the sophomores are participating in this bystander training program. However, I think every student should have to participate in this and not just the second-year students, because unless we are all on the same page, we will not make progress," Dangerfield said.
Even though only second-year students will go through this training, any new transfer student at Marquette will be required to attend the training as well. Additionally, everyone at Marquette will receive this training during their time at the university.
There are many resources on campus if you or someone you know has been a victim of sexual assault. Through the Advocacy Support Center students can access confidential support through a campus advocate. Advocates provide guidance on next steps, information on options and connections to resources. Advocates can be reached by calling 414-288-5244 or by emailing advocacy@marquette.edu.
This story was written by TJ Dysart. He can be reached at theodore.dysart@marquette.edu
Leave a Comment
About the Contributor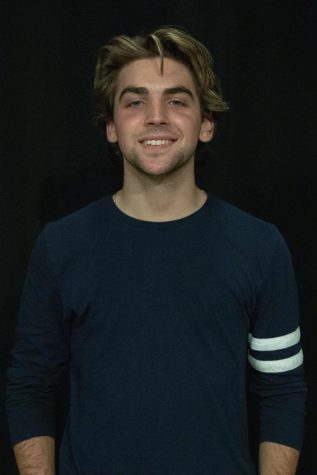 TJ Dysart, Assistant MUTV Multimedia News Journalist
TJ is a News Multimedia Journalist at the Wire. He is a sophomore from Boston, MA studying journalism and minoring in criminology.

In his free time,...