Sophomores required to make up missed "Bringing in the Bystander" training
Students will have until Dec. 10 to make up the "Bringing in the Bystander" training if they have not done so already and if they do not complete the training by that date a registration hold will be placed on their account.
Students who did not complete the training at the beginning of the Fall semester received an email about the make up training.
A registration hold is an electronic stop that can be placed on a Marquette University student's account for a number of reasons including financial, disciplinary or relating to training. When registering for classes, students who have a registration hold on their account were not able to enroll in Spring classes until their hold was resolved.
The intervention program "intends to teach students about sexual assault, how to intervene, and how to seek help."
While the makeup session is still available, Kaitlyn Clancy, a second-year law student and peer educator for the Bringing in the Bystander program, noted the feedback from students who already completed the training in August.
"Our students were receptive to the program. In the nine presentations I personally delivered, engagement was tremendous," Clancy said.
While Clancy noted that the feedback has been mostly good, some students have suggested ways to better engage the community.
"The course was held on a late night on the top floor of Straz. I spent what I believe was an hour just getting lectured," Christian Golden, a sophomore in the College of Communication, said. "I feel as if it could have been much more effective if it was held in a smaller group or if it wasn't held so late in the day. The energy was low because nobody wanted to be there, and on top of that it was forced."
Some students have noted that they feel more comfortable with peer educators presenting on these issues.
"Having someone who is similar in age as you definitely makes it easier to have those tough conversations," Nate Moodie, a sophomore in the College of Business Administration, said. "I think at the end of the day it's about educating students, but also it is equally as important that they feel comfortable talking about those matters."
Along with the bystander training, first-year students and transfer students will soon participate in a Red Watch Band lesson which is a beginner and basic training program that students participate in during the spring semester. This training will set first-year students up for a deeper dive during the fall semester of next year when they will then participate in the Bringing in the Bystander training.
Because the feedback has been "receptive" a third training program is in the works.
"We are in the process of implementing a third-year student program on advocacy 101. This would probably be the final lesson after Red Watch Band and Bringing in the Bystander training." The Advocacy 101 training would involve training about where to find confidential help and support on campus.
Earlier in the semester, some students had questions regarding why only sophomores participate in the training and not the entire student population. However, Clancy mentioned that each training program fits each grade and as students get older they will end up participating in all three programs.
"As students mature, so does the intensity of the training they receive. We will continue to have these training to embrace Cura Personalis and positively support our peers on and off-campus. We're a resource so nobody should feel alone through anything they may be experiencing," Clancy said.
Some say that given the topics discussed in the training, a hold is what will motivate students to participate.
"I mean yeah, obviously nobody wants to see a hold on their account," Moodie said. "But I think the hold shows just how important that training is. If you don't take it seriously and don't complete the training you should have a hold on your account."
As the first semester comes to a close, Clancy noted that she is happy with the way the training is going.
"We are a resource so no one should feel alone through anything they may be experiencing. We are more than happy to support fellow students however they may need. Educating is the first step to fostering a safe and healthy environment for our students," Clancy said.
This story was written by TJ Dysart. He can be reached at [email protected]
Leave a Comment
About the Writer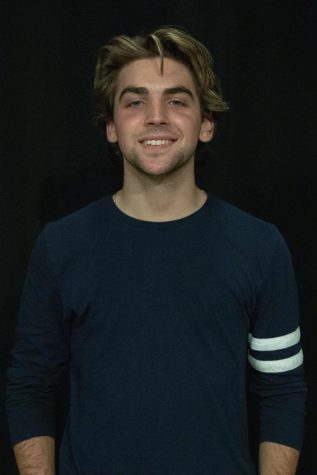 TJ Dysart, Assistant MUTV Multimedia News Journalist
TJ is a News Multimedia Journalist at the Wire. He is a sophomore from Boston, MA studying journalism and minoring in criminology.

In his free time,...