Last week, Marquette's campus was home to the Federal Bureau of Investigation's (FBI) Future Law Enforcement Youth Academy, hosted in conjunction between the Milwaukee FBI branch and the Marquette University Police Department. This is the second time in the country this program has been held, the first time was at Yale last year.
"The Milwaukee FBI approached us and said, 'Hey we want to do this,' so the leadership here (MUPD) said 'Of course lets do it,'" MUPD Lieutenant Jill Weisensel said. Weisensel was given the reigns on planning the program in January of this year.
30 high school juniors and seniors from around the state were selected from an applicant pool of around 100 students. They needed a good GPA, service hours and well written essays, Weisensel said.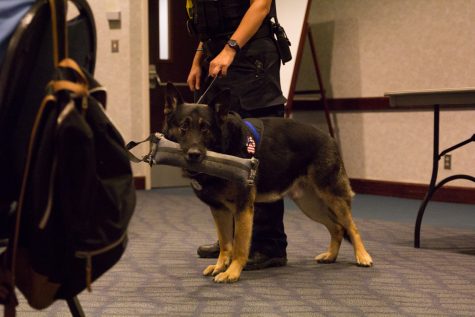 The students, both male and female, stayed in Mashuda hall for the duration of the academy.
Guest speakers from the FBI, Customs and Border Protection (CBP), Alcohol, Tobacco and Firearms (ATF), Office of the United States Attorneys (USAO) and members of police forces from around Wisconsin came to speak to the young attendees.
Sessions included learning about search and seizure, probable cause, warrants, crime response, interviewing techniques, evidence collection, arrest procedures, jail protocols, restraint devices, self-defense, traffic stops, dignitary protection, counterfeiting and the opioid epidemic.
The students also visited the Milwaukee Police Academy and the Milwaukee FBI station.