Milwaukee is ready for a fun filled fall season
The weather is changing and warm, sunny days are turning into brisk, chilly nights. With the summer season on its way out and the autumn season just around the corner, there are plenty of fun fall activities that Milwaukee and its surrounding areas have to offer.
Visit an apple orchard or pumpkin farm:
There are plenty of apple orchards around the Milwaukee area. Apple Holler, located in Sturtevant, WI,  is one apple picking location that attracts families and friends from the Milwaukee area. The orchard's website offers a picking guide for apple pickers to see when each type of apple will be ripe enough to pick, August through November.
"We usually go and fool around [and] have some fun, get a pumpkin and get some treats," Brittany Sockwell, a senior in the College of Arts & Sciences, said.
While it is a 30 minute drive away from Marquette's campus, Apple Holler is well worth the trip and offers more than just apple picking. Guests can enjoy wandering a corn maze, taking a hay ride and visiting a general store where they can try an apple cider slushie.
Enjoy the Wisconsin fall colors:
Wisconsin's autumn leaves complete the fall aesthetic and turn Marquette's campus into a golden and rustic playground. Anna Houston, a junior in the College of Communication, loves the fall colors and has always wanted to get a better view of them from Holy Hill, a popular location in Hubertus, WI that allows sightseers to fully take in the beauty of the autumn season.
"I think [fall] is so pretty and the colors are so warm and inviting," Houston said. "When you see the colors of the leaves on the walk home, it's like you're a character in a movie."
While Holy Hill is almost an hour from Marquette's campus by car, students who aren't able to travel to the popular location will still be able to appreciate the state's fall colors as they appear around Milwaukee later this month based on the predictions of Travel Wisconsin's 2021 Fall Color Report.
Attend Milwaukee Oktoberfest:
An event that is maybe a little closer to home for most Marquette students, Milwaukee Oktoberfest will take place Sept. 24-26 this year. The event's website boasts a packed schedule of events for attendees to enjoy. Admission is free and takes place at the Milwaukee County War Memorial Center, which is about a 20-minute walk or a short bus ride down to the lakefront. With attractions like a brat eating competition, performances by various German bands, and a wiener dog beauty pageant, Oktoberfest offers a little something for everyone  that attends.
Grab some friends for a scary movie:
As Halloween gets closer, Ella Uylaki gets more and more excited for her favorite holiday. The junior in the College of Arts & Sciences said one of her favorite things to do around Halloween is to visit Landmark's Downer Theatre here in Milwaukee where they play midnight showings of classic horror movies during weekends in October.
"Me and my girlfriends went [there] and saw 'Texas Chainsaw Massacre' for the first time," she said. "The theater itself is old, it's stuck in the 70s and it's so perfect."
This story was written by Kim Cook. She can be reached at [email protected]
Leave a Comment
About the Contributors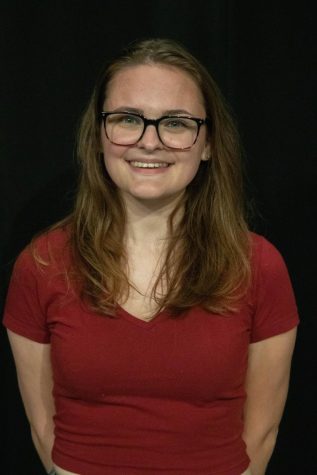 Kimberly Cook, Managing Editor of the Marquette Journal
Kimberly is the Managing Editor of the Marquette Journal at the Wire. She is a senior from Cary, IL studying journalism and English literature and minoring...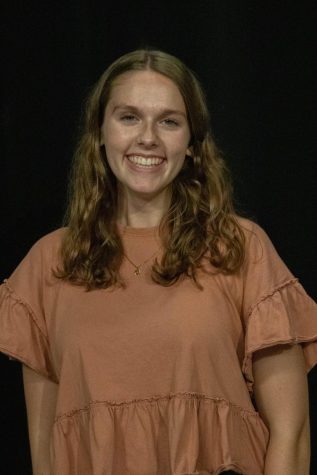 Isabel Bonebrake, Chief Photographer
Isabel is the Chief Photographer for the Marquette Wire and oversees the photo desk. She is a junior from Frankfort, IL majoring in journalism and minoring...